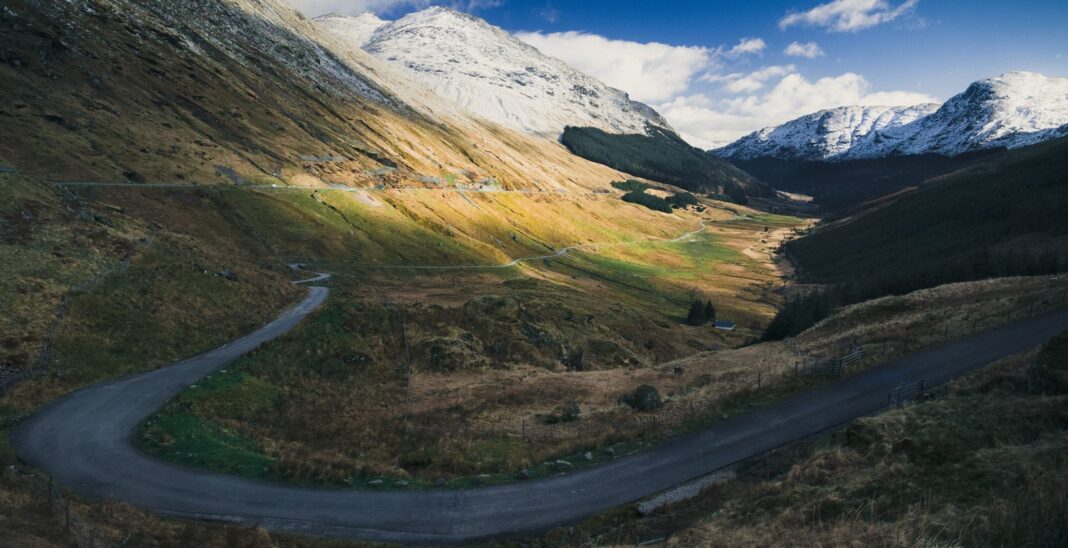 CONSTRUCTION of a new temporary bund along a section of the Old Military Road (OMR) is to begin immediately, Michael Matheson has confirmed.
The Scottish Government's cabinet secretary for transport, infrastructure and connectivity made the announcement at a meeting with stakeholders.
It comes after Argyll and Bute Council warned that a long term solution to the landslip-hit road could take over ten years and that "nothing except action that keeps the road open now is enough."
BEAR Scotland, the firm providing maintenance on the road, will position a 175m long, 6m high bund next to the OMR at the foot of the vulnerable channel formed by landslips in August and September. The barrier will be formed using a modular system favoured by the military and will be largely backfilled with material from previous landslides.
Once in place, BEAR Scotland said that the bund will provide additional resilience to the local diversion – enabling further use during adverse weather. The firm said that construction is expected to be complete by Christmas.
Michael Matheson said, "I was delighted to have the opportunity today to discuss with local stakeholders and businesses our continuing work in delivering landslide mitigation measures at the A83 Rest and Be Thankful and the Old Military Road local diversion.
"At this meeting, I announced that I have instructed our contractors to commence construction of a new 175 metre debris bund above the Old Military Road, with the aim of completing works before Christmas, weather permitting. This will provide greater resilience to the local diversion, helping to ensure continuity of access to the region."
Mr Matheson confirmed that a design team is also continuing to assess the viability of the nearby forestry track as an alternative route through Glen Croe – with further information expected to be available next week.
Eddie Ross, BEAR Scotland's north west representative, said, "The Old Military Road is operating well as a local diversion and after thorough assessments of the hillside we're keeping the route operational 24 hours a day as long as weather conditions allow.
"Installation of this new bund will give us the opportunity to use the local diversion route with greater confidence once it is complete later this month.
"As ever we're continuing to put road user safety first. We thank the local community and all road users for their patience and assure them we're doing everything we can to address the ongoing situation at the Rest."