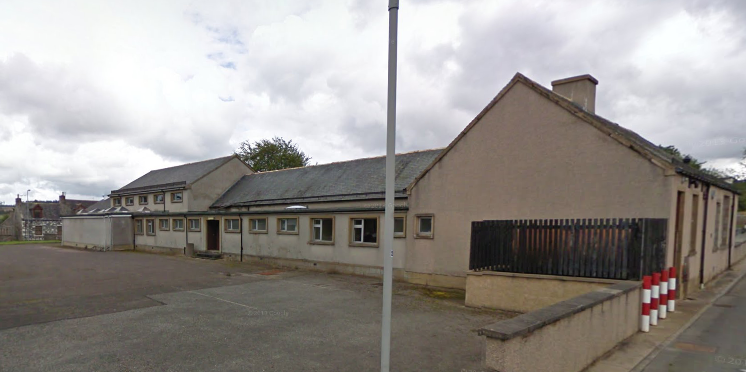 TWO Moray communities have taken a huge step towards their ambition of community-owned housing following the purchase of a former secondary school.
The Tomintoul and Glenlivet Development Trust (TGDT) completed the purchase of the former secondary school in Tomintoul, which has been largely empty for over two decades.
Earlier this year, the trust secured a grant to purchase the school site from the Scottish Land Fund. Twelve affordable homes are planned to be built on the site, with the Highlands and Islands Enterprise (HIE) awarding the demolition side of the project £253,074 in funding.
The development will include a mix of detached and semi-detached houses with some incorporating workspaces within the property to encourage business development and growth within the area. The homes will also feature advanced energy efficiency features to ensure that they are affordable to run and contribute to the community's response to climate change.
HIE said that following the completion of the sale and signing of the demolition contract, works are expected to begin in early 2021 with building works scheduled for Spring 2021.
Doug Nisbet, chair of TGDT, said, "This is an exciting and ambitious project that will deliver multiple benefits for our communities over a sustained period. The purchase of the site is a significant step towards our vision for vibrant and sustainable communities and builds on the Trust's existing developments. We're grateful to our funders Scottish Land Fund, HIE and Cairngorms National Park Authority for their continued support for the Trust and our communities."
Fiona Robb, head of strengthening communities in HIE's Moray area team, added, "We're very pleased that our grant award to Tomintoul and Glenlivet Development Trust will enable works to get underway and support the provision of three affordable live-work homes. Population retention and growth, across the region, is at the heart of HIE's mission.
"We recognise that the availability, affordability, and energy efficiency of accommodation has been a major constraint to inclusive growth in the Highlands and Islands. We're delighted to see the trust bring this ambitious project to fruition in this fragile part of Moray."