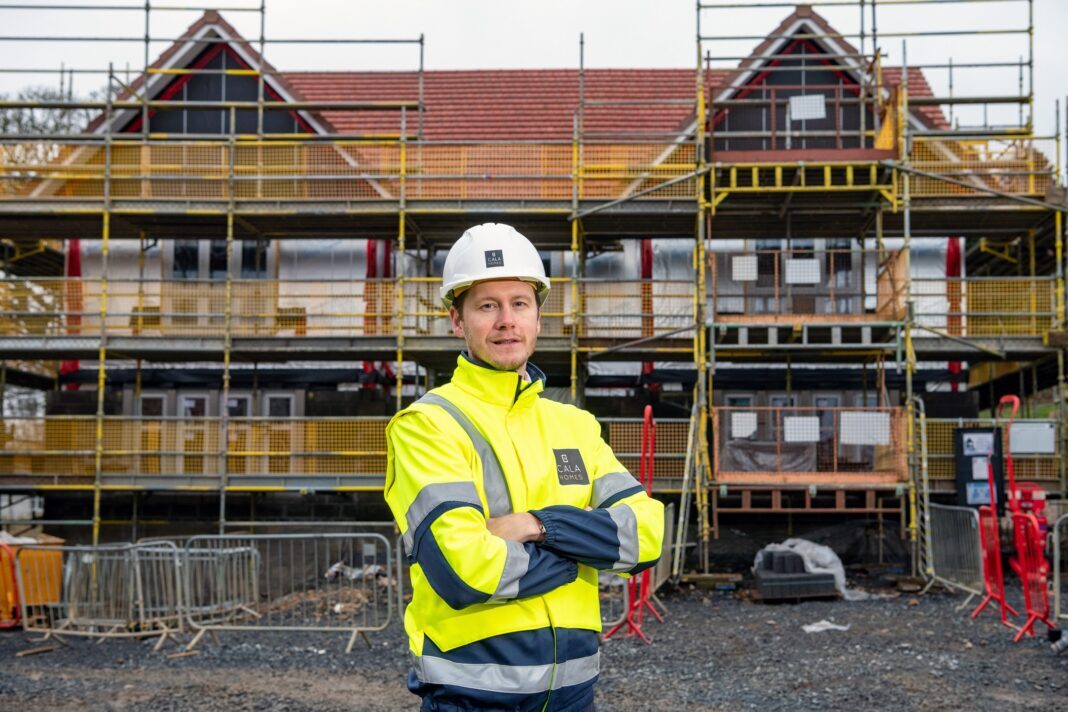 HOUSEBUILDER CALA Homes (East) has announced the final phase of a residential development in Balerno is underway, representing the culmination of a £110 million investment into the village within Edinburgh's suburbs.
The firm revealed it has made 'strong progress' on the second phase of Ravelrig Heights at Balerno's northern edge, while it is close to selling out at Kingfisher Park on the village's eastern boundary.
Across the two locations, CALA is building 346 homes. The new Ravelrig Heights phase will see the launch of The Avenue, described as an exclusive crescent of eight homes debuting some of the largest product in the 'Light & Space Range'.
Craig Lynes, MD of CALA Homes (East), said, "We took the unusual step of launching two developments in Balerno at the same time because we were confident that the location could attract a wide range of buyers. Entering into the final, 34-home phase at Ravelrig Heights is very exciting for us. It is the highest part of the development yet is very secluded – and boasts properties reaching in excess of 3,700 square feet.
"The market has changed and buyers are wanting maximum space inside and out, to fit with both their work and lifestyle choices. These homes meet that growing need."
CALA has been the main sponsor of local rugby club Currie Chieftains since 2011, and supported the Ravelrig Riding for the Disabled Association (RRDA) – gifting the land it is based on and donating £20,000 towards the organisation's bid to raise funds for an indoor riding arena.
For the last three years, the housebuilder has also been a partner in the Currie and Balerno Community Chest, donating £2,000 each year towards the total, with money allocated by the local Rotary Club and the Balerno Village Trust to good causes in the surrounding community.