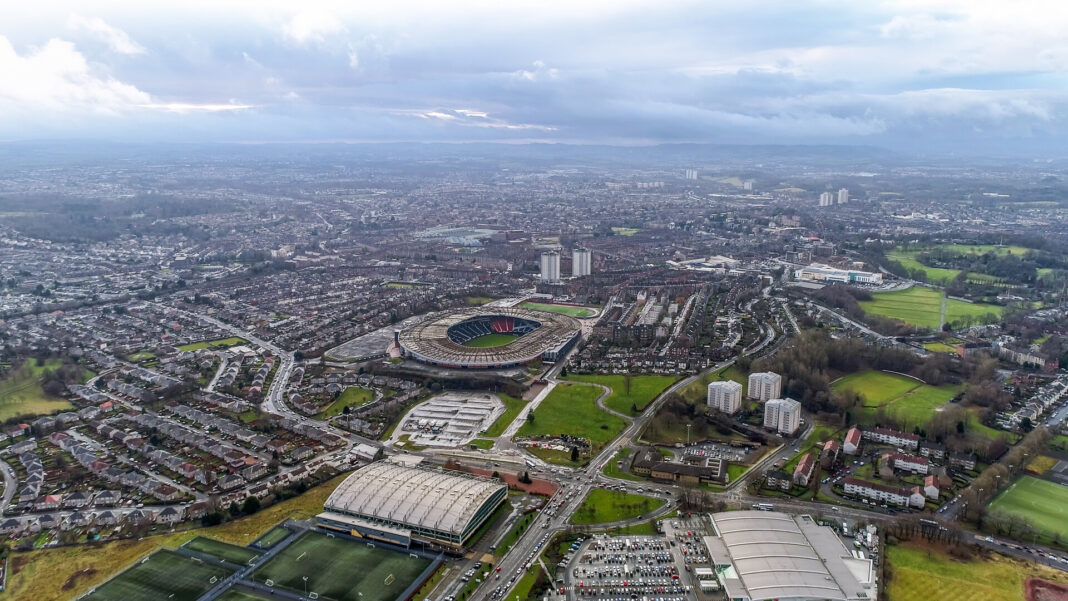 A new project to uncover the original Hampden Park has been launched through a partnership between Archaeology Scotland and Hampden Bowling Club.
The original Hampden Park was the world's first purpose build international football stadium, after being opened in 1873. It was home to Queens Park FC and the Scottish national team before being closed in 1884 to make way for the build of the Cathcart Circle Railway line.
The site of the stadium is viewed as being of significant historic importance to Scottish football, with it having witnessed some of Scotland's greatest victories – including a 5-1 win over England in 1882, which is now depicted on a mural near to the current Hampden Park.
The exact location of the former stadium had been lost over the years but was rediscovered in 2017 by Graeme Brown. Mr Brown, house convenor of Hampden Bowling Club, located the site through an old railway map which confirmed its location.
The discovery allowed a team at Archaeology Scotland to formulate plans to carry out archaeological investigations – including geophysical surveys and excavations. The investigations are hoped to discover anything which still survives below the ground at the site.
The project, funded by Historic Environment Scotland, is scheduled to commence in the summer of 2021, coinciding with the national team's return to their first major tournament in 22 years. Although it will be carried out by professionals, organisers will recruit  volunteers and also work with groups and individuals from refugee and migrant backgrounds in a bid to teach new skills and help cross generational learning and community building.
Eila Macqueen, director of Archaeology Scotland, said, "This is an incredible opportunity for Archaeology Scotland to contribute to a project with real local, national and international significance, especially as it is the home of Scottish and arguably world football.
"Our new audience project, funded by Historic Environment Scotland, is designed to engage audiences that would not normally have access to heritage or archaeology. In this instance, working in the south side of Glasgow and in partnership with Hampden Bowling Club, we aim to work with people from lots of different backgrounds, whether they have been born and brought up in the area or have just arrived, and especially those that may be asylum seekers or recent immigrants. Football is a great way to bring people together, no matter where they are from or what football team they support!"
Graeme Brown, of Hampden Bowling Club, commented, "This project is part of our flagship #Restore1stHampden programme, which we initiated once we proved the site in 2017. First Hampden is one of the secrets of the sporting world, and our partnership with Archaeology Scotland is a key step in ensuring everyone understands the importance of this site.
"We need to preserve First Hampden for future generations to enjoy. This site is where the modern passing game was created and set the template for every football stadium every built. We are extremely excited to partner with Archaelogy Scotland to unearth more exciting facts and learn more about the site underneath our feet, and more importantly, with the community engaged to help."