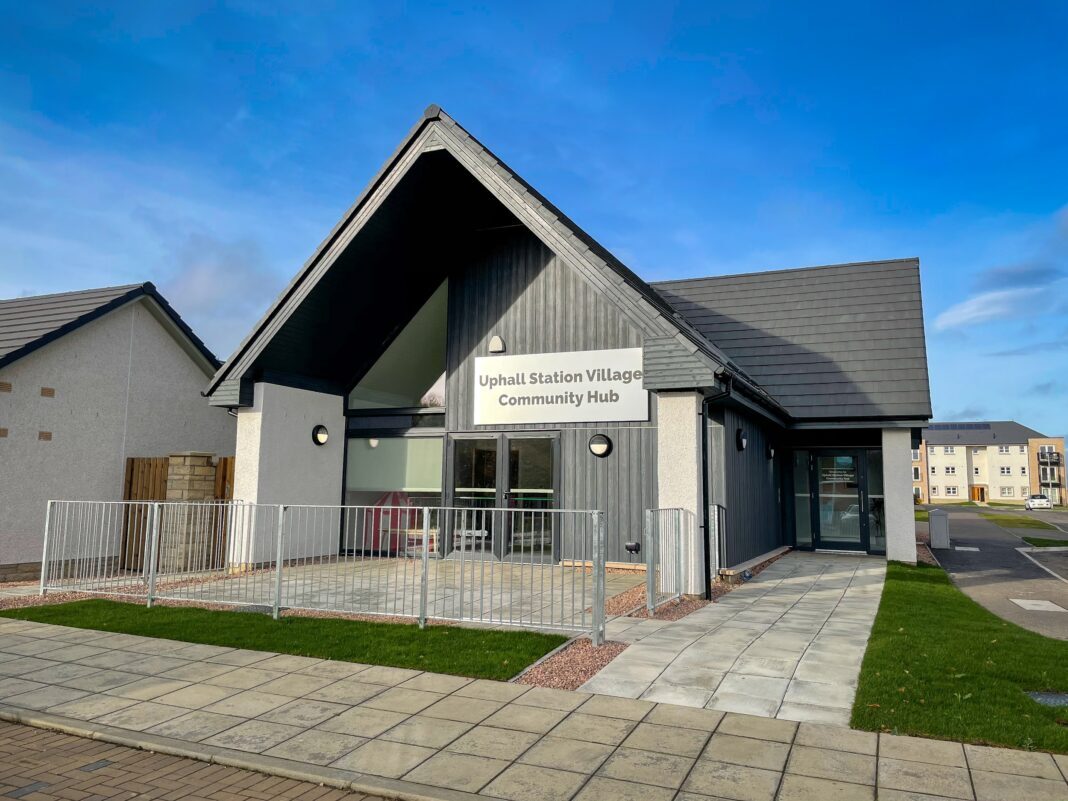 A 'Scandi-inspired' hub has been created within a new development in West Lothian to benefit local residents.
Developer Dundas Estates has completed the £200,000 community building covering more than 900 square feet at its Uphall Station Village development, near Livingston. The facility could be used for the likes of parent and toddler groups, exercise classes, or birthdays or events.
Sales negotiator at Uphall Station Village, Janice Gemmell, said, "Housebuilders are often criticised for not giving much thought to the daily lives of the communities that move in. This couldn't be further from the truth here. I can't wait for this space to become fully available to the Uphall Station Village residents. It is a great way to build that spirit within the community.
"If this pandemic has taught us anything, it's the importance of those human connections and looking out for one another."
The 266-home Uphall Station project is now into its second phase. The site includes a host of four and five-bedroom properties, as well as semi-detached homes and one and two-bedroom apartments.
Heather Birrell, sales manager at Dundas Estates, added, "The community hub is an important part of the offering at Uphall Station. It is creating a welcoming, integrated community. We're very aware that during the pandemic and its restrictions its uses are limited. We're looking forward to being at a point when we can officially launch it once appropriate to do so."