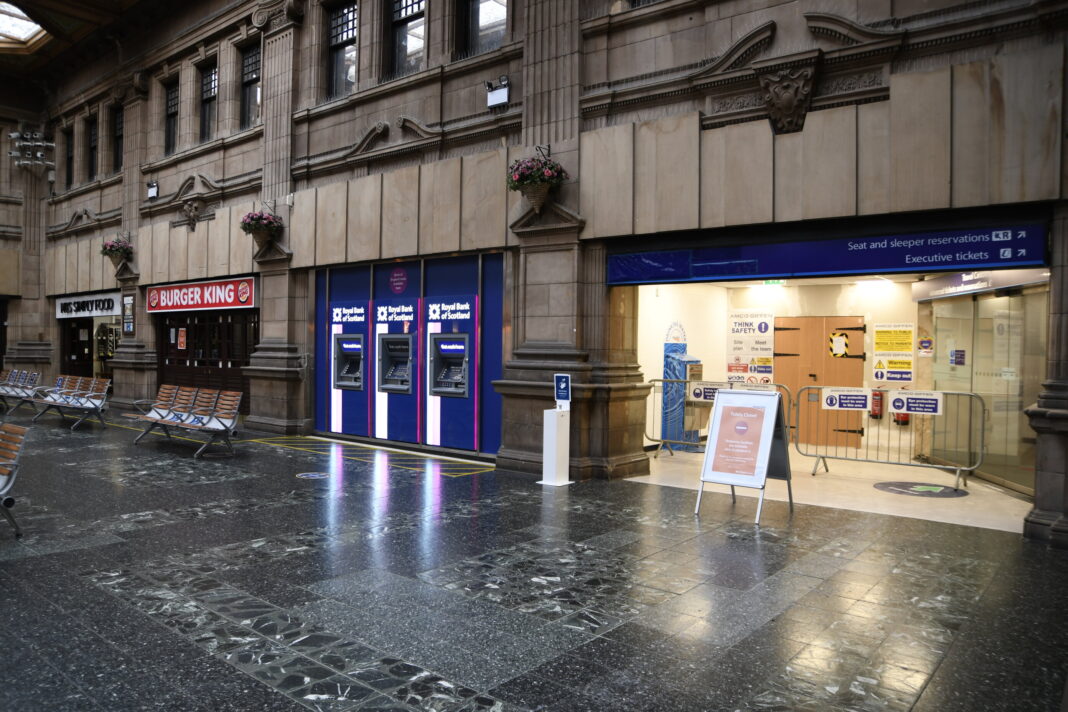 WORK is underway at Edinburgh Waverley to deliver a £1.8 million investment in the station's customer facilities.
Between now and spring 2021, Network Rail said they will be working to refurbish the station's toilets, improve the floor surface on the mezzanine walkways in the station and to reopen a public access corridor through the main building.
Part of an existing Burger King retail unit and office spaces will be remodelled to create the new walkway, while the refurbished toilets will include a changing places facility which will support passengers with complex care needs.
Patrick Henry, station manager, said, "We are delivering these works as quickly as possible for passengers.
"The new toilet facilities will provide a brighter, modern, environmentally friendly and more comfortable experience for passengers.
"We are also delighted with the new addition of a Changing Places facility which will make a huge difference to people with complex care needs."
Laura Rutherford, Promoting a More Inclusive Society (PAMIS) changing places campaign coordinator, added, "PAMIS and the Changing Places Toilet Consortium are delighted that Edinburgh Waverley station is installing a changing places toilet. This facility will increase opportunities for people with a range of disabilities, as well as their carers and families, to access rail travel."