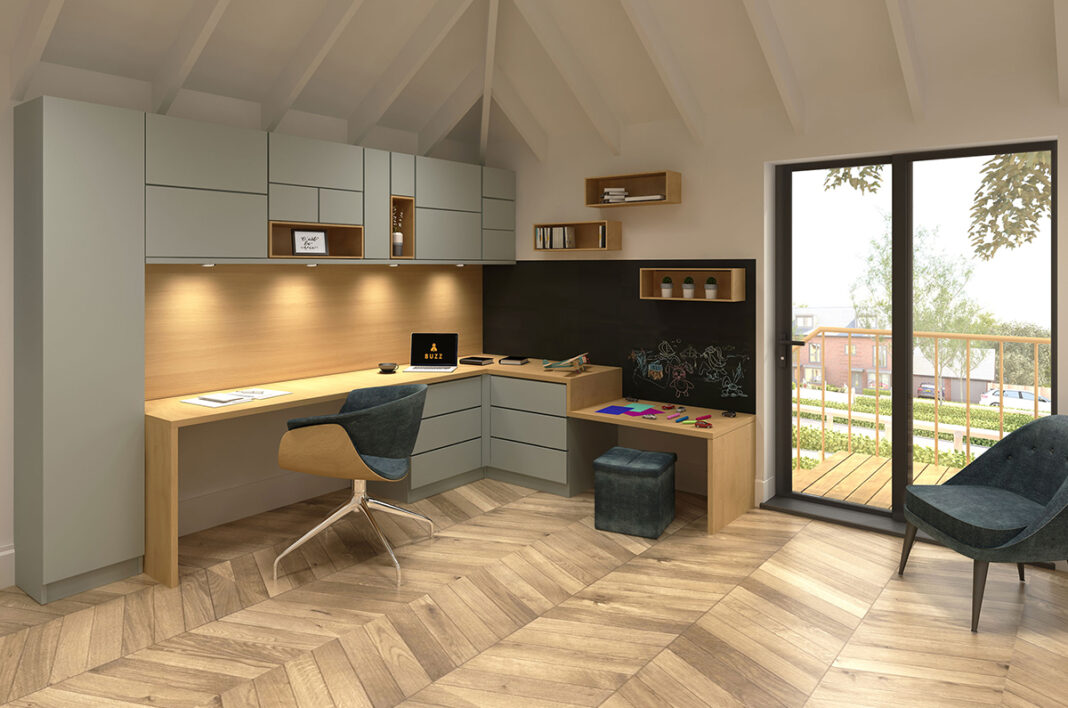 TIMBER specialist the James Donaldson Group has launched a new business called Buzz Home Office to embrace the surge in home working.
The new offering will provide bespoke and customisable furniture options for those working and studying at home rather than an office environment. Customers will be able to purchase Buzz Home Office solutions from January 2021 and trade partners are now able to register interest and discuss partner opportunities and pre-orders in preparation for the new year.
The business incorporates three core ranges: Buzz Hive, a range of space-saving units delivered pre-assembled; Beespoke, a made-to-measure solution for those with limited space; and Home Hive, a range designed to transform a dedicated room into a home office. All three ranges will be available in different colours and woodgrains.
Andrew Donaldson, CEO of The James Donaldson Group, said, "Innovation has always been central to the JDS vision and we are delighted to announce the arrival of the exciting new brand, Buzz Home Office. Everyone has faced unprecedented challenges this year and as a team we were eager to create products that would support the new normal and flexible ways of working moving into 2021. We always put customers, service and quality at the core of everything we do, and I believe Buzz Home Office will reflect this in market."