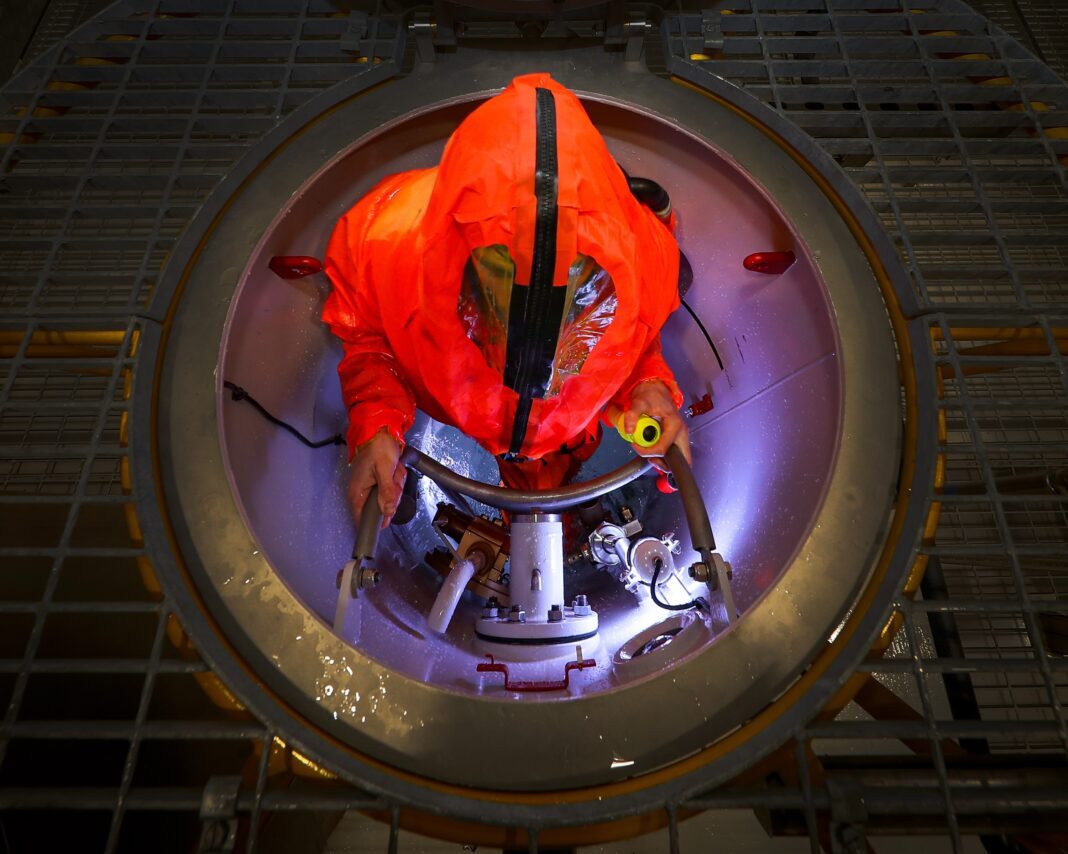 THE Defence Infrastructure Organisation (DIO) has delivered a £34 million submarine escape, rescue, abandonment and survival (SMERAS) training building for the Navy at HMNB Clyde in Faslane.
The SMERAS is described as a 'unique and modern' facility which will provide the opportunity to carry out on shore training in escape, rescue, abandonment and survival techniques.
The Navy has funded the facility. DIO delivered the project, working with its contractor Kier Graham Defence Ltd.
The building will house a simulator where trainees can experience a range of realistic weather conditions and sea states, so that they can practise in a safe environment before they board a real submarine.
Charles Hoskins, DIO programme director, said, "DIO is proud to have delivered this world-class facility to the Royal Navy. The SMERAS demonstrates DIO's expertise in completing complex and one-of-a-kind projects to enable our Navy to access the most modern training available. It also affirms our commitment to support HMNB Clyde in becoming a centre of excellence for submariners."
John Thomson, Royal Navy command assistant head of infrastructure, added, "The Royal Navy was proud to provide the funding for this excellent facility delivered by DIO and their contractors. The purpose-built SMERAS training facility at HMNB Clyde provides a critical and world leading experiential training facility for the Royal Navy and replaces the Submarine Escape Training Tank at Fort Blockhouse, Gosport.
"The facility provides class specific high-fidelity escape towers and escape compartments, a training pool capable of replicating the environmental conditions that submarine escapes may need to be carried out in and supporting classrooms, offices, workshops, plant rooms and changing areas. SMERAS is a key element in the development of HM Naval Base Clyde as the Royal Navy Submarine Centre of Specialisation and base port for all UK submarines."
Gary Holmes, MD building north at John Graham Construction Ltd, commented, "We're proud to have delivered this critical facility for the Clyde Naval Base on behalf of the Kier Graham Defence Ltd joint venture. After three years of design and construction, working collaboratively with the Royal Navy and DIO, we're proud to provide this new purpose-built environment which will play a vital role in improving the skills of submariners, ensuring their ongoing support and training can be conducted within this highly realistic, scenario-based training facility."