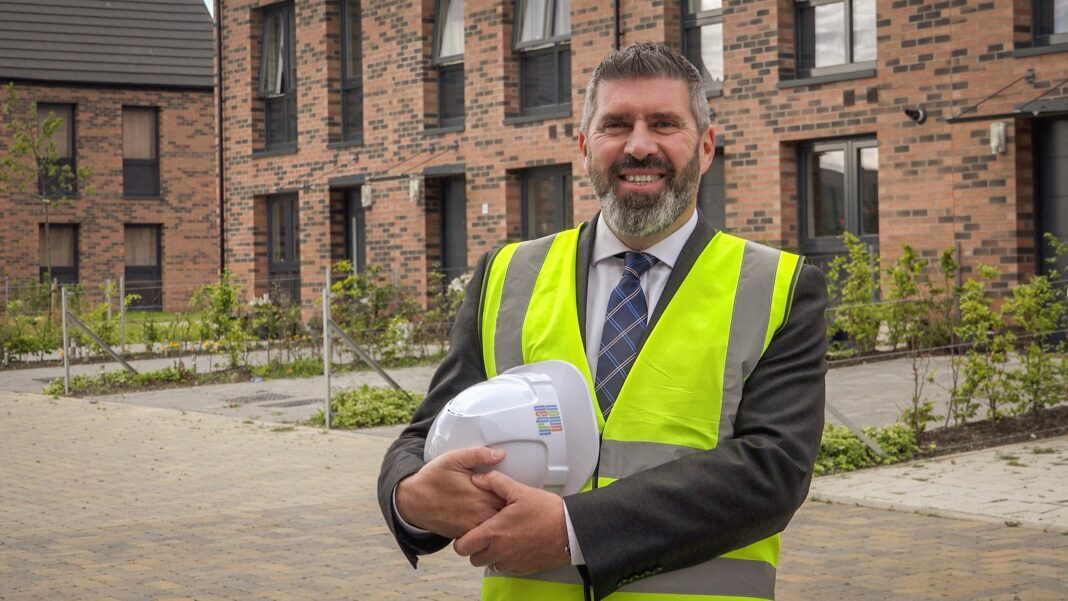 By Neil McKay, MD of Urban Union
A new report released by housing and social research charities demonstrates that not only could the construction of affordable and social housing help Scotland recover from the recession caused by the Covid-19 pandemic, but also bring real social benefits. These include reducing child poverty and homelessness, as well as improving physical and mental health. 
Unsurprisingly, the increased time we've spent at home since March has caused many to re-evaluate their living situations and there's evidence to suggest that what people are looking for in their homes has changed – which is something social housing providers must be cognisant of.
A survey conducted by Savills found that almost four in 10 people are now more likely to consider moving to a countryside location than they were before the pandemic struck. And with many employees enjoying the flexibility of remote working, our new working habits are putting strain on our town and city centres.
Increasing good quality social housing within close proximity to city centres, with adequate space to accommodate home working, can help offset the long term reduction in footfall of office workers and help urban areas continue to be attractive places to live.  
At Urban Union, our developments in Glasgow, Edinburgh and Perth are not merely the regeneration of bricks and mortar, but that of communities. This, I believe, is fundamental to their success.
We work with architects who have an ongoing commitment to creating high quality, crafted architecture embedded and connected to the wider community. Too often you will find inconsistent architectural styles, especially in areas where multiple developers have built individual developments more reflective of their brand than existing buildings. This can be prohibitive to a sense of place.
Creating a cohesive look which does not distinguish between social and private housing – while ensuring plans include a considered use of green space – allows for areas of differing character to develop which respond to their immediate vicinity and benefit the local landscape.
As we try to imagine what our post-Covid future could look like, research has shown there is public support for a 'green recovery'. A report by Climate Assembly UK found that people would be prepared to continue many of the lifestyle changes enforced by the lockdown to help tackle the climate emergency and felt governments should take the opportunity to rethink investment in infrastructure. 
There is an important role for social housing and regeneration projects to play in this. By building high quality homes designed to be environmentally, economically and socially sustainable, with good links to public transport and pathways suitable for pedestrians and cyclists, we can deliver what people are increasingly looking for in a home while helping the UK reach net zero.
Focusing on building communities can take this a step further, helping to promote healthy lifestyles and community interaction through attractive streets, public spaces and gardens which in turn will boost the wellbeing of those living there. 
For example, at our Laurieston Living development in Glasgow, we have partnered with local arts organisation WAVEparticle to create a five-year arts strategy for the area with the ambition of connecting it to the rich history of Laurieston, its people and the aspirations of the community. This idea was sparked from engagement with the local community which forms the cornerstone of our approach to development. And, as our projects have matured and new phases come to fruition, we have gone back to the community time and again to ensure they are fully on board with plans and help shape the regeneration.
Investing more in this coherent and sustainable approach to regeneration with local communities at the core, will not only help address Scotland's housing shortfall and support its post-pandemic economic recovery but will have a profoundly positive impact on the mental health and wellbeing of its citizens at a time when the quality of our living spaces and the value of our communities has never been in sharper focus.