REPAIR and maintenance contractor Home Fix Scotland is planning a special tribute for Remembrance Day.
With events for the annual commemorations being scaled back this year, the Greenock-based firm revealed its staff have created three displays to honour the nation's war heroes.
As well as the colourful tributes on display along the old parade routes at Rowan Court, Regent Court and Rankin Court, environmental supervisor Derek Robertson has donated his time to prepare a wreath, which will be laid at the main cenotaph on Sunday.
Tam Rough, contracts manager at Home Fix Scotland, said, "The annual Remembrance Sunday commemorations are a significant event in the Home Fix Scotland calendar. While the traditional parades and public gatherings will not take place, our armed forces have made immense sacrifices and it's important that we as an organisation and the wider community do our utmost to acknowledge these.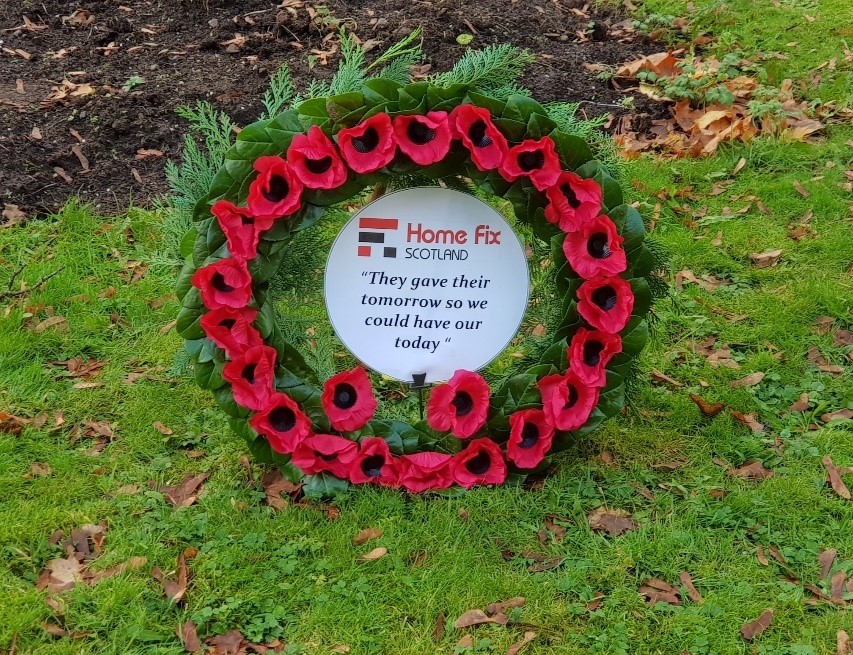 "We are extremely proud to work in partnership with the Scottish Veterans Association and Inverclyde Shed, which are staffed by ex-servicemen. We also provide employment opportunities for veterans and assist where possible with work experience. We would like to encourage members of the public where possible to donate to Veterans Housing Scotland."
Stephen Elliot, support services manager at Veterans Housing Scotland, added, "Remembrance is something that unites our communities and at a time when we acknowledge the service of our tenants, we also take the time to remember those who didn't return. As a charity we are grateful for the support of Home Fix Scotland as we work with and support our tenants across Scotland."