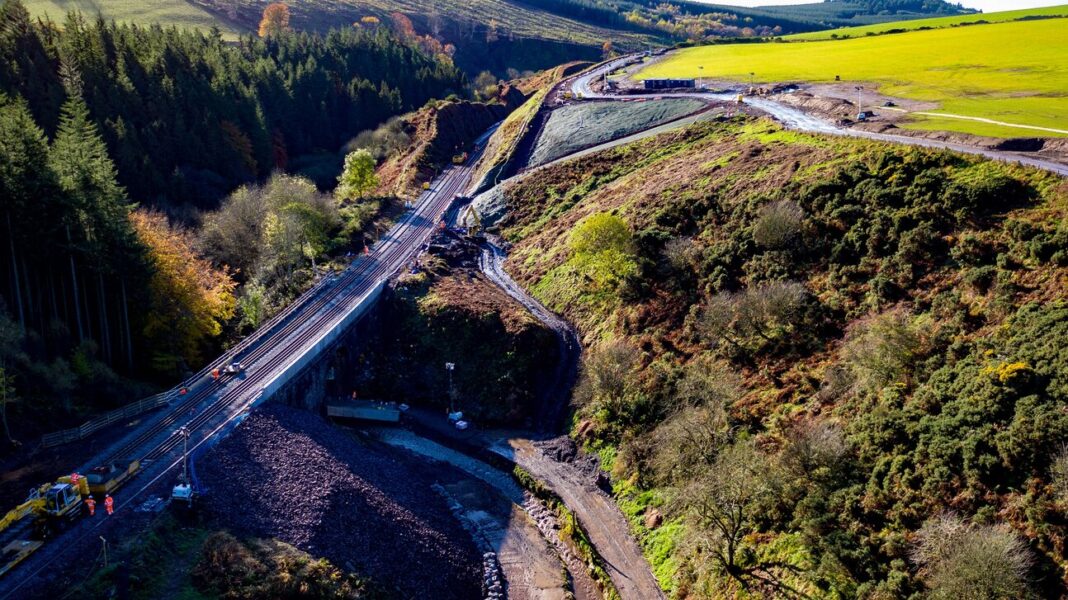 THE rail line between Aberdeen and Dundee is to reopen tomorrow (November 3), following completion of work to repair the railway following August's tragic derailment.
Network Rail said its engineers have been working 'around-the-clock' since the incident, which caused extensive damage to the track, bridge, embankments and drainage systems at the accident site at Carmont, near Stonehaven.
Work included the build of a new 900-metre road and temporary bridges over the surrounding farmland to bring specialist lifting equipment to the site; constructing a 600-tonne crawler crane to lift the derailed carriages from the railway; replacing over 500 metres of damaged track, 70 metres of bridge parapets and relaying 400 metres of telecoms cables; repairing and enhancing drainage systems and flood defences; and rebuilding the railway embankment.
Alex Hynes, managing director of Scotland's Railway, said, "We continue to work closely with accident investigators as we seek to learn the lessons of this tragedy and make our railway as safe as possible for our people and our passengers.
"Our thoughts continue to be with the families and friends of Brett, Donald and Christopher and with the other passengers and colleagues who were affected by the accident.
"Our engineers have been working around-the-clock to repair and reopen the railway and we thank all our customers and lineside neighbours for the understanding they have shown during this difficult and distressing event."