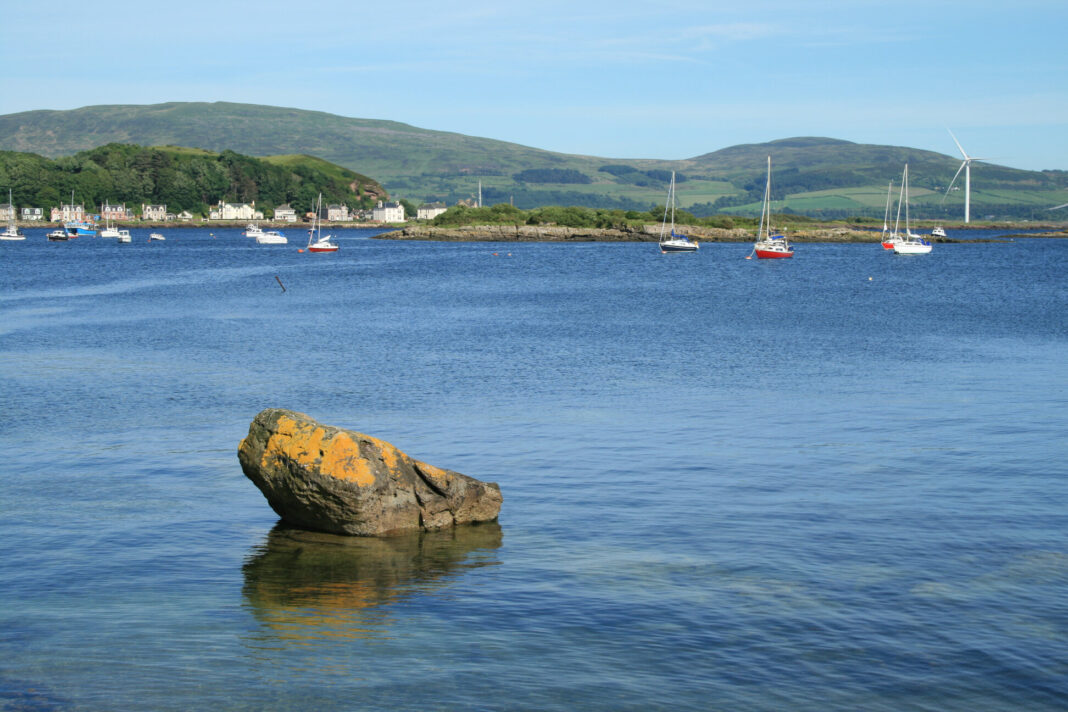 THE Build of a £27.5 million flood protection scheme in Millport is another step closer after North Ayrshire Council gave approval to move to 'final confirmation' stage of the scheme.
The move by the local authority means that work can now progress to the final design stage and preparation of tender documents for construction of the scheme.
The project will aim to create an offshore breakwater connecting the small islands in Millport Bay, in addition to onshore flood walls and other protection along the Millport shoreline – thus reducing the risk of flooding to vulnerable properties in the town.
This will include the creation of a 120m long rock armour breakwater connecting The Leug and The Spoig islands, as well as a 210m long rock armour breakwater between The Spoig and southern Eilean.
The council added that the scheme is not solely intended on protecting properties from flooding, but also enhancing access along the Millport seafront for both pedestrians and cyclists, as well as making a positive contribution to public realm.
Councillor Jim Montgomerie, cabinet member for green new deal & sustainability, said, "This is another important milestone for the Millport Flood Protection Scheme and I'm delighted we have reached this stage. The community has been fully involved throughout the process and their input has been invaluable."
The council said it expects construction work to get underway in 2022 and is likely to take approximately two years to complete.