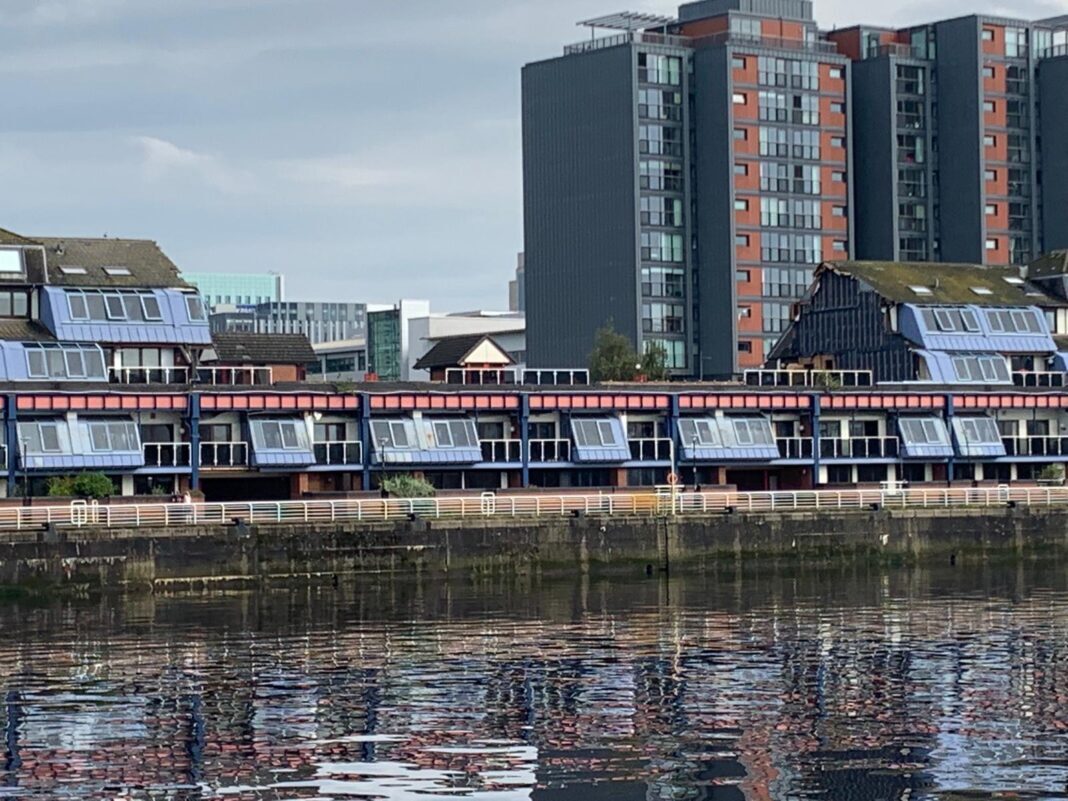 A section of a spaces for people pop-up cycle lane in Glasgow is to temporarily close to allow for construction access in connection with properties affected by last year's fire at Lancefield Quay.
The west-bound lane was installed in May as part of Glasgow's effort to allow for safe active travel amidst the Covid-19 pandemic – running for 1.5 miles between Saltmarket and the Clyde Arc.
Glasgow City Council said footway access at Lancefield Quay will be maintained subject to short-term stops during crane operations associated with the construction work.
Nixon is leading the project management of the reinstatement works at Lancefield Quay, with Linear Design and Construct (LDC) appointed as main contractor. 24 out of the 92 apartments at the site were affected when a fire broke out in December 2019.