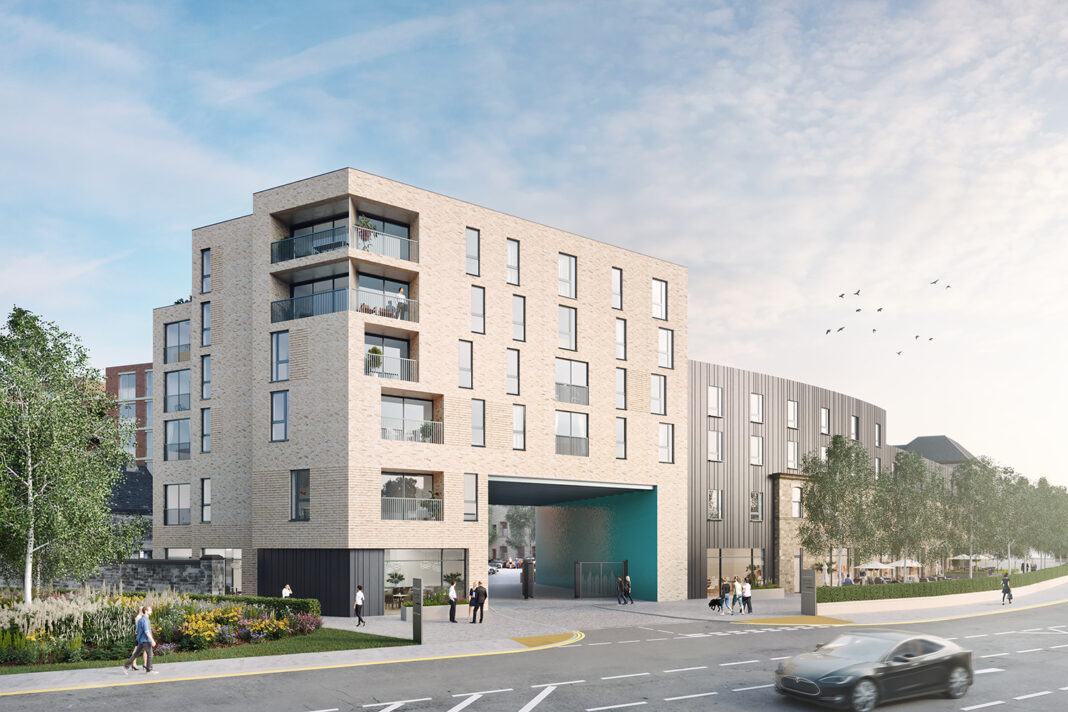 NEW penthouses are included among a launch of apartments described as being 'unlike anything previously brought to market in Dunfermline'.
The fourth and fifth floor of The Tower, which represents the third phase at The Linen Quarter development, contain the highest apartments within the site, with panoramic views over the town.
It is part of The Depot, the new build element of the wider project bringing about transformation of the site and former A-listed Duracord factory, Pilmuir Works.
JM Architects led the design for The Depot and oversaw the refurbished element, which is referred to as The Damask apartments in a nod to the linen once created within the building.
Caroline Reilly, working with Byzantian, the heritage developer behind the project, said, "We wanted to create a wow factor with these apartments. They confidently match the best city apartments out there and bring that sense of cosmopolitan style that has long eluded buyers in the Dunfermline and wider Fife market.
"The launch of fourth and fifth floors of The Tower, as we've taken to calling it, is a significant moment. Of course it means that we've now released the loftiest penthouses, which will always catch the eye, however it brings a range of other opportunities for first time buyers and downsizer in particular."
Further homes in the eight-property phase include four apartments available for less than £200,000, meaning they qualify for the Scottish Government's Help to Buy scheme while benefiting from the temporary LBTT holiday.