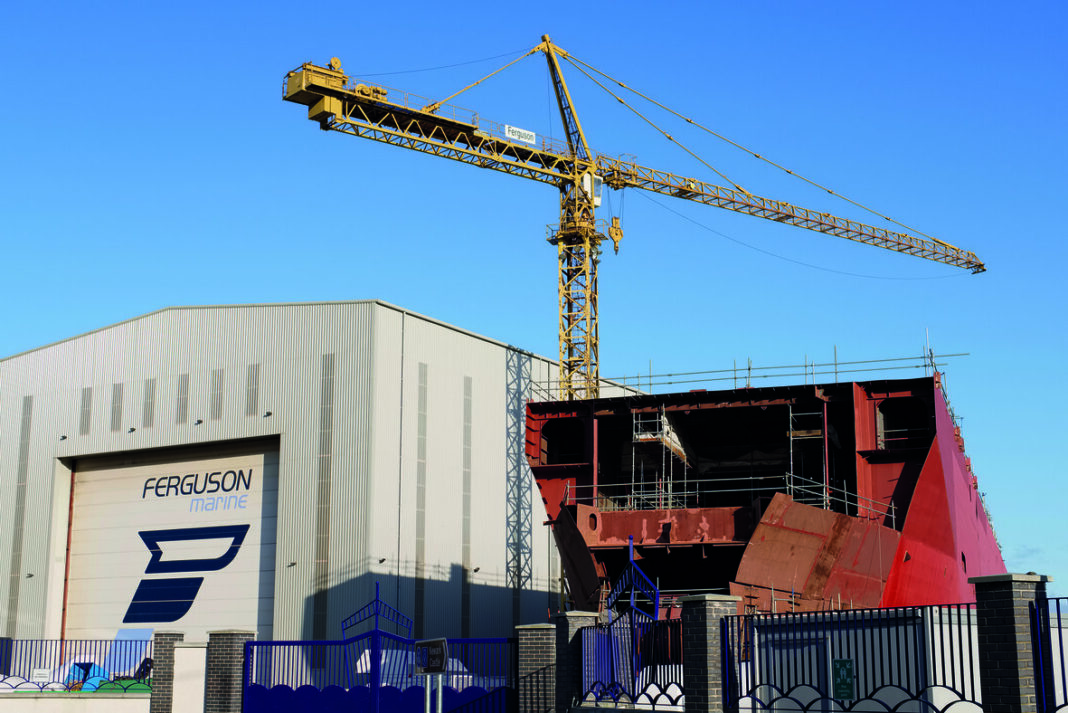 WEST College Scotland has partnered with Ferguson Marine to support 25 apprenticeship places at the marine engineering firm.
The college said the initiative will ensure that Ferguson Marine secures the skills required for the future and grow its own tradespeople to meet business requirements going forward.
After a 'gruelling' process of interviews and assessments, the firm offered 25 individual places on its apprenticeship programme across a range of engineering trade disciplines – including fabrication, welding and engineering technical support.
The successful applicants commenced their apprenticeship in the middle of September and will attend college three days a week until June, with the rest of their time being spent in various work placements with Ferguson Marine.
The programme is split into three parts, with the final year seeing the apprentices complete their relevant academic qualifications (NC/HNC) and complete SVQ Level 3, Performing Engineering Operations.
Tim Hair, turnaround director at Ferguson Marine, commented, "Apprentices form a core part of our workforce planning. They are integral to the future of the shipyard and to sustaining the trades and skills needed for shipbuilding in Scotland. This year, we made the decision to invest more heavily than ever before. Like many businesses in the engineering and manufacturing sector, we have an ageing workforce and it's more important than ever to attract young people and new talent to safeguard the long-term workforce.
"The shipyard's partnership with West College Scotland has been in place for many years and is highly successful. We are able to tailor the learning programme to meet the knowledge and skills we need now and in future.
"It's early days for our new cohort of apprentices, but all have settled in well to the course and on-site within the shipyard. The recruitment of this young talent is a clear indication of the Scottish Government's commitment to the business and to the future of commercial shipbuilding on the Clyde."
Liz Connolly, principal and chief executive at West College Scotland, added, "West College Scotland are delighted to strengthen our partnership with Ferguson Marine through supporting their modern apprenticeship programme. This provides a fantastic opportunity for the 25 new apprentices allowing for the skilled jobs to be retained within local area and cementing the college's commitment to skills development in Inverclyde."