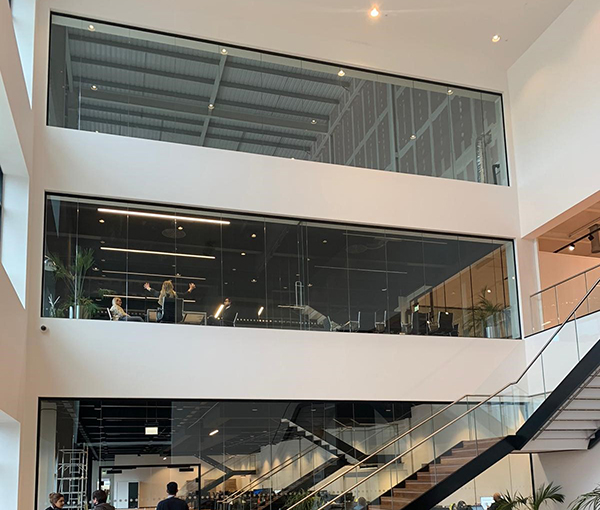 CUMBERNAULD-based Indeglas has completed a £1.04 million contract for Do & Co, a gourmet entertainment and airline catering company based at Heathrow's Segro Park.
The firm was tasked with designing, supplying and installing specialist glass screens to meet the demands of hot kitchens, food prep, packaging, cold storage and menu demonstration areas.
 MD Jeanette MacIntyre said, "Before Covid-19 struck, Indeglas had invested in training and equipment to facilitate robotic glass lifting processes for this project due to the scale of the operation and the weight of individual glass panes.
 "The investment paid off, driving efficiency and ensuring safety whilst also enabling a speedy return from lockdown with one person/one robot squads operating effectively without the need for social distancing. The scale of the building also assisted various trades to keep significant distance from each other. The main contractor, McLaughlin and Harvey, was pro-active and well-organised in implementing Covid 19 safety measures throughout."