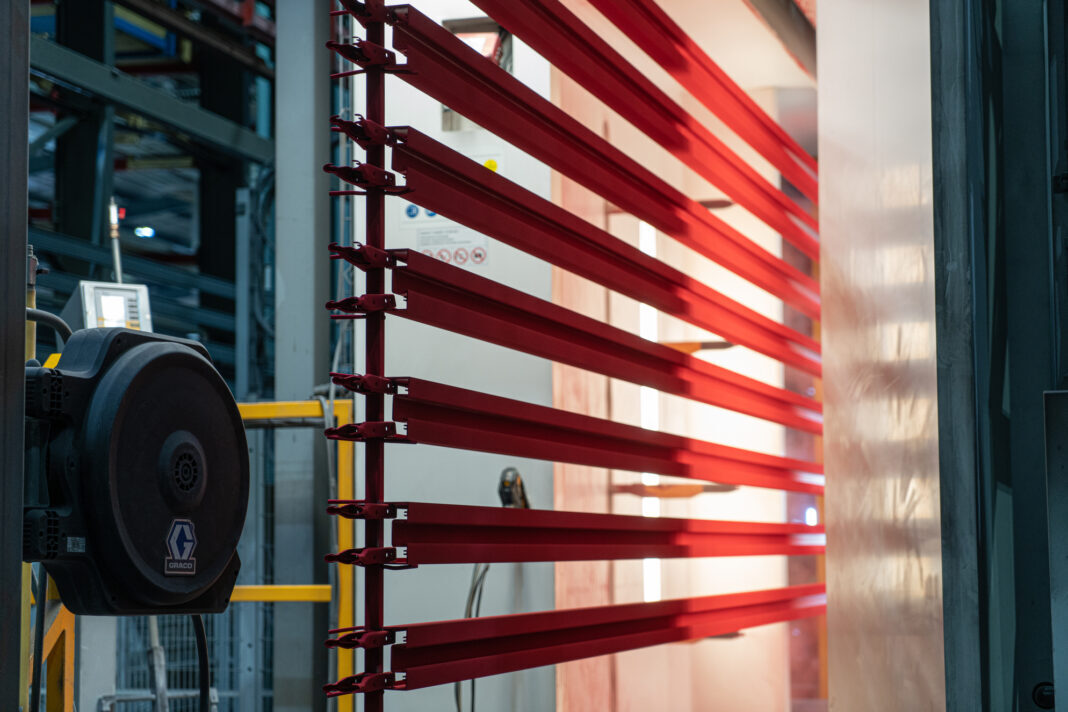 SENIOR Architectural Systems has revealed it is encouraging specifiers to consider the use of colour in fenestration design and how the use of powder coating can help reduce maintenance requirements and offer flexibility in the age of social distancing.
The firm said its aluminium frames can be painted in a wide choice of single or dual colour options, with the ability to coat in different colour on both the interior and exterior frame. Senior said the flexibility this offers is proving popular with architects and designers who are looking at new ideas to define different entry points in a room and help people navigate the one-way systems that are becoming a common feature in many commercial settings in response to Covid-19.
Senior explained that the use of colourful fenestration has long been recognised as an important part of wayfinding and can be particularly effective when specified in healthcare buildings, care homes, and other facilities which provide support for people living with dementia. The use of coloured door, window and curtain wall frames can help to create a strong visual identity for different areas and provide clear cues to help with orientation.  
The manufacturer can provide guidance on the new generation of bespoke decorative and textured finishes, as well as specialist coatings such as those that offer anti-bacterial properties or higher resistance to exposure to UV light and humidity.