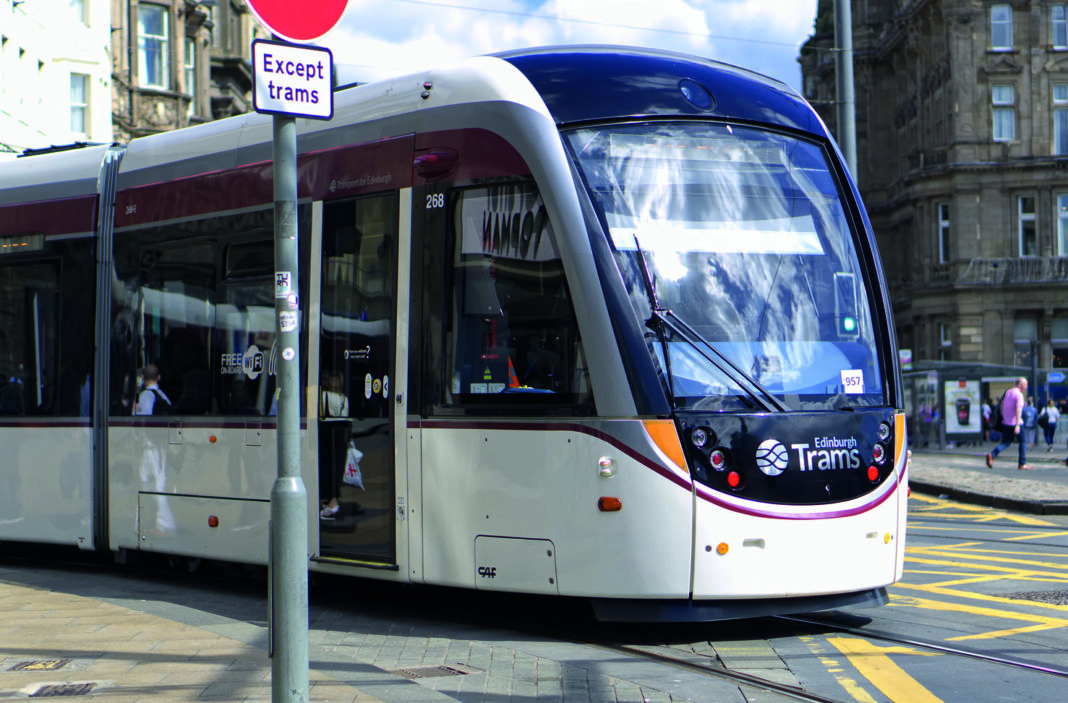 A final economic case for Edinburgh's trams to Newhaven project has been released by the city's council.
The final business case includes the impact of the ongoing Covid-19 pandemic and any changes it has caused on the economic and financial case for the work, which was first approved in March 2019.
On Thursday (November 12), members of The City of Edinburgh Council's transport and environment committee will be asked to consider the final business case and approve continuing with the construction of the project.
The local authority said that its economic advisers have developed a series of possible scenarios to stress-test the findings in the original FBC. These range from a return to business as usual to a permanent reduction in demand, taking into account short-term Covid-19 impacts and views on future growth. In each of the scenarios, modelling suggests that the economic case for the project remains – with a benefit-to-cost ratio of above one.
The council added that a financial assessment has found that the project can still be delivered within the budgeted £207.3 million and that, in all but one of the scenarios, the impact on council reserves if the project is cancelled would be greater than continuing construction.
The refreshed final business case also highlights that the completion of the project will play a 'key' role in the future growth and development of the capital. The council said that delivering the tram line to Leith will unlock a large area of the city for housing and economic development, while providing a low-carbon, clean mode of transport to densely populated communities.
Work on the trams to Newhaven project recommenced in June, following a shutdown on March 25 in line with Scottish Government guidance. The council said that, although the shutdown incurred costs, they have been covered by the overall budget and delays have been mitigated. The council anticipates that work will be complete in Spring 2023.
The local authority added that Edinburgh has experienced a 'significant' drop in demand for public transport, with long-term consequences 'expected' – including a decline in income to the tram service. The final business case takes this into account, with the most optimistic of scenarios projecting passenger numbers wont return to pre-pandemic levels until mid-2020s.
The City of Edinburgh Council transport and environment convener, councillor Lesley Macinnes, said, "It's clear that the events of this year have had an unprecedented impact on the way we travel and that we'll continue to feel the effects for the foreseeable future. In light of this, it's essential that we assess the potential economic and financial impacts on such a significant transport infrastructure scheme.
"I'm pleased that the economic and financial cases for trams to Newhaven hold up despite the ongoing pressures resulting from Covid-19. The delivery of this project is essential for the capital's green recovery, providing sustainable, low-carbon travel to one of the city's most densely populated areas. We now have reason to be cautiously optimistic as we progress with construction."
The City of Edinburgh Council transport and environment vice convener, councillor Karen Doran, added, "The trams to Newhaven project is exactly the kind of investment we need post-Covid-19 to ensure Edinburgh is a thriving, forward-looking place for people to live and work in and to deliver much needed housing, jobs and investment into north Edinburgh."