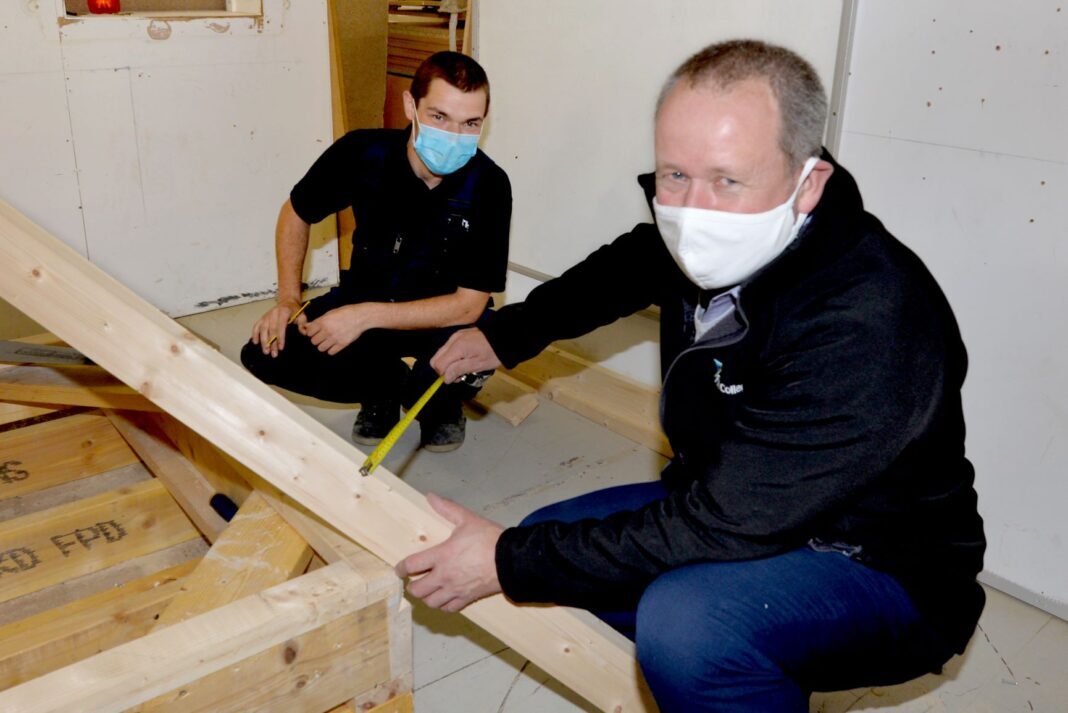 CR Smith has announced the resumption of its apprenticeship programme following the introduction of Covid-19 protocols and full risk assessment with partners Fife College to ensure a safe learning environment.
Eight apprentice joiners are back on course to complete their apprenticeships next year. Over the past four weeks, the Dunfermline-based firm's dedicated training workshop has been adapted to meet government guidelines for sanitation and social distancing.
Measures introduced include the issuing of PPE, workstations being moved to allow for social distancing, and no sharing of tools. Working with Fife College, CR Smith has also adapted timetables so that students can make up for time lost during the lockdown period earlier this year.
CR Smith's apprenticeship programme combines the certified modern apprenticeship in site carpentry and joinery, and bespoke company modules on customer service, teamwork and product specific skills.
Ian Macfarlane, MD, who heads up the apprenticeship programme, said, "It is terrific to have the apprentices back in the workshop and back on the course. This has been a challenging time for everyone. We continue to navigate our way through the impacts of Covid throughout our business, but I am delighted our apprentices won't be held back from achieving their qualification any longer.
"My thanks go to the team at Fife College for working with us so positively to get everything back up and running safely. And to our apprentices who continue to show dedication and enthusiasm at their work and towards their learning."