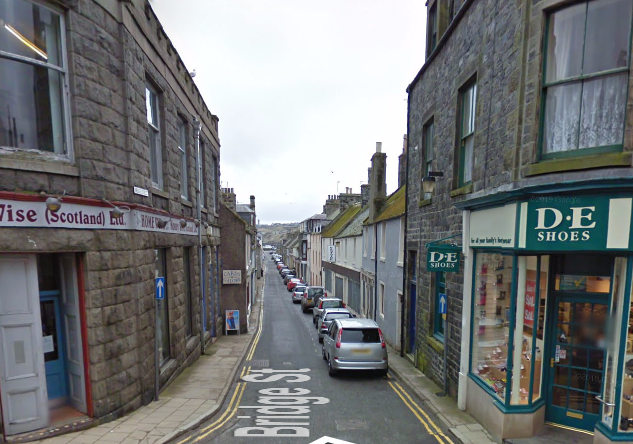 ABERDEENSHIRE Council is seeking a contractor to undertake a £700,000 redevelopment project in Banff.
The Bridge Street public realm improvement project has been re-advertised on Public Contracts Scotland, having previously been delayed due to the Covid-19 lockdown in Spring.
The council said its overarching vision for the project is to make the street an attractive environment for small shops and businesses as well as re-instating the key link between Old Market Place and the Town Centre.
The project recently received a £709,030 share of the £3.28 million awarded to the local authority through the Scottish Government's town centre regeneration fund, which is aimed at driving local economic activity and stimulating and supporting economic improvements.
Project co-ordinator, Kirsty Black, said, "Bridge Street presents a challenging but unique environment and the scheme proposed is ambitious, however, the results would be transformational for Bridge Street and the rest of Banff. The improved street scene would be capable of promoting regeneration in the short term as well as paving the way for future anticipated regeneration in the Old Market Place area."
Features incorporated in the design include lantern lighting columns, penny farthing-inspired cycle stands and a 22kw vehicle charging point in the adjacent car park area which is also to be redeveloped as part of this project.
The design team said the plans capture the 'aspirational' vision of an 'attractive, safe and pleasant' environment by creating a street where pedestrians feel they can move freely anywhere and where drivers should feel they are a guest.