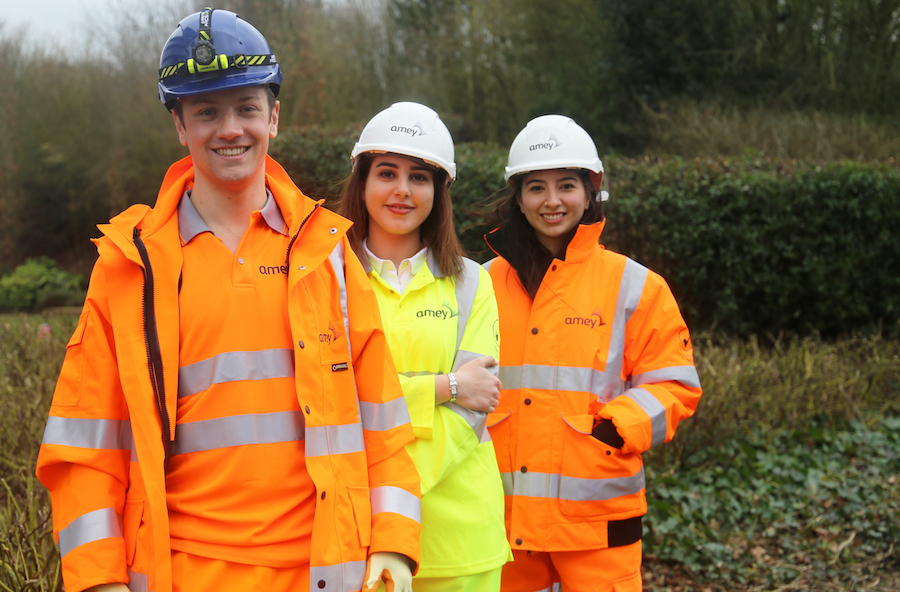 AMEY has revealed it is helping to tackle employment and training deficiencies in Scotland caused by the Covid-19 pandemic by providing work placements under the Government's Kickstart scheme. 
Teams working across Amey's Secure Infrastructure Scottish Schools contracts have pledged to provide ten opportunities for young people at risk of long-term unemployment. Initially, the six-month placements, which cover a variety of roles, will be offered in Renfrewshire, Glasgow, Edinburgh, Dumfries and Galloway, Clackmannanshire and the Borders.  
Each participant will learn new skills by working with operational teams to keep the schools safe and clean. The aim is for the placements to provide an insight into the world of work, build confidence and provide the right behaviours needed when seeking employment. At the end of the course, Amey said it is hoped that many of those taking part will progress to a full-time apprenticeship. 
Amanda Fisher, CEO, Amey, said, "Covid-19 has created numerous challenges for young people when seeking employment and training opportunities. This has further compounded an already challenging environment. As a key employer in Scotland, we recognise the need to support job creation and to help tackle the growing skills gap within our industry. By getting behind the Government's Kickstart campaign, we are helping to provide a positive impact on young people who might not have had the opportunity or confidence to take that first step into the world of work – giving them every opportunity to succeed in their careers."