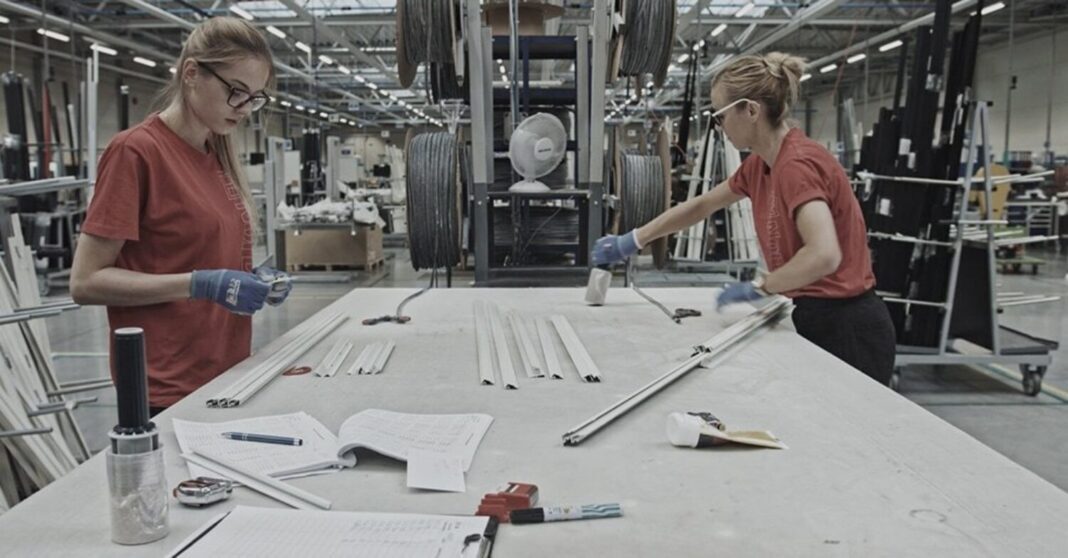 DOORS and windows specialist NorDan UK has revealed it has taken the opportunity during the Covid-19 pandemic to train staff for the future, with a revived NorDan Academy providing employees with the chance to develop and grow their skillsets.
As a result of changing times and the ever-growing requirement for high quality technical and product information throughout the construction industry, NorDan said it took the decision to promote internally for the position of full-time training manager. 
Long-serving employee, Steven Cameron, was described as the 'perfect fit' for the role, with NorDan saying he has been instrumental this year in leading a dedicated department that carries out Continuing Professional Development (CPD) training and employee learning. 
When the pandemic struck in March, putting a pause on almost all business to business activity, NorDan UK used the downtime to upskill its workforce through training plans, goals and objectives set by Steven.
The business' training, technical and marketing departments joined together to develop a full collection of materials, including virtual weekly online modules and an entire family of new CPD training courses over a three-month period. These were rolled out to the entire organisation throughout the public lockdown, meaning that many of the usual office disruptions experienced in a 'normal' working week were kept to a minimum. Prior to the lockdown, NorDan said that proposing a complete revamp of internal training and rolling it out to every single employee would have been 'practically impossible'.
The academy has since been expanded to include brand new CPD training for customers and clients, with topics including the likes of timber, aluminium, security and glazing. The manufacturer explained that these seminars will be reviewed and updated regularly to ensure they reflect both the current and future standards, as well as industry trends.