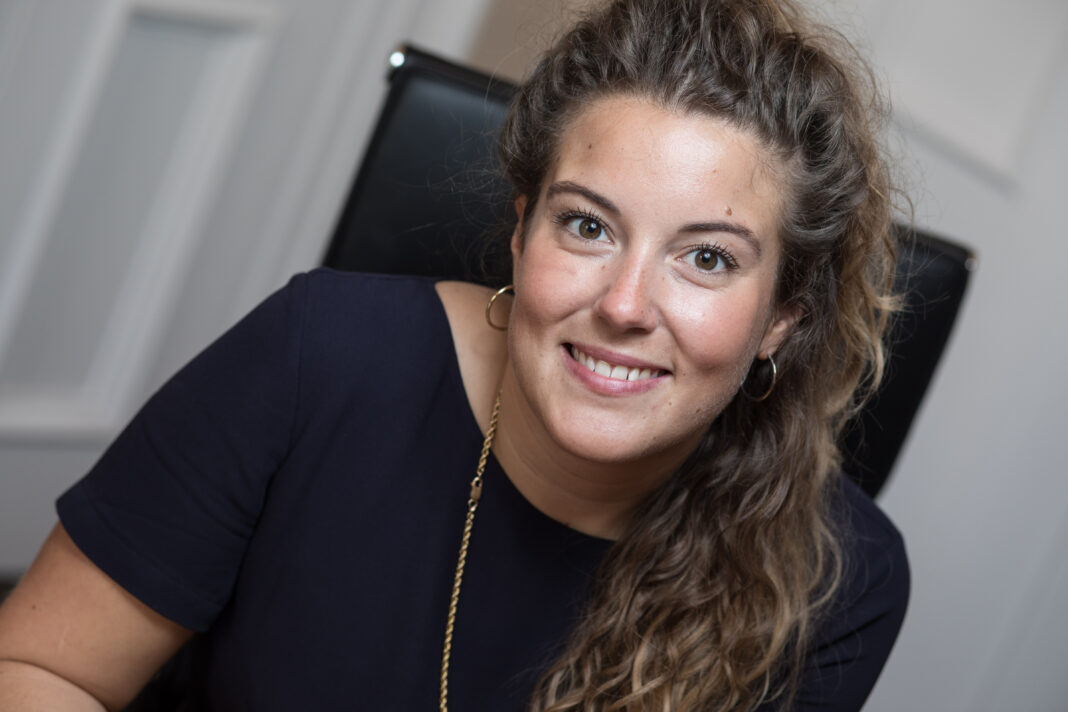 By Abigail Brownlow, development manager, Wemyss Properties.
THE news that the iconic Changing Rooms is making a return to our screens after a 16-year break follows a resurgence in DIY during the Covid-19 pandemic.
The reboot of this classic home makeover show, coupled with the queues to get into Ikea reveal how people are focussing on all things 'chez nous'. This makes my job in property development more interesting and challenging at the same time. Buyers have a greater understanding about interiors and, spending more time at home, want the space to be functional as well as stylish. Home designers and interior specialists are taking note. A home is no longer a refuge from work; for many it is doubling up as an office space or a school room.
My role at Wemyss Properties allows me to be part of the life cycle of a development. It starts with formulating our bid as sites and opportunities present themselves, working with our design team to navigate the planning process and liaising with contractors. I use my experience and expertise in construction and interior design to suggest the look and feel of our properties and ultimately the styling of our shop window – the show home.
It doesn't end there: managing sales at our developments means you are consistently in touch with potential purchasers and former clients. Interestingly, we get some of our most valuable design ideas from purchasers. What they might consider a 'throw away' comment can often generate new ideas which we incorporate into upcoming projects.
I am conscious that many potential buyers are embracing a new way of living. People wish to be close to city centre attractions but they also crave outside spaces and terraces to take advantage of the health and wellbeing benefits. Our development at Newton Place in Glasgow is minutes from the centre, but the one remaining apartment, with secluded seating and dining area outside, is proving a big attraction.
The pastime of home cooking has never been more popular. Family meals mean that having an open-plan living and kitchen area at the heart of a property is still popular and will remain a design staple throughout this pandemic.
What has changed is how people view the space. Clients are looking at the scope to create an area to work from home, screened off with, for example, freestanding bookcases. In our current development in Edinburgh, which consists of eight four-bed townhouses, we have gone one step further and dressed one of the double bedrooms as a study to address this need.
Open plan areas also offer a kitchen in its simplest form, with clean lines, larger preparation areas and easy clean surfaces – all important right now. Throughout history our approach to the built environment has changed after every pandemic. Our homes today reflect how architects, developers and designers have responded to infectious diseases by re-designing our physical spaces.
The Victorians' love of carpets in bathrooms changed after a cholera outbreak in London. This prompted a move to tiles as they provided a smooth surface that was more hygienic and easier to clean. The trend in bathrooms continues to change. In our developments we have moved away from white and are using natural colours and textures to create warmth and a calm, relaxing space.
Natural materials such as wood floors are popular, and lighting features in copper and other metals are not only hygienic but provide accents colours to warm up a home.
This all creates different challenges and so having the agility and ability to flex our offering is important. I relish my role in refurbishing properties to retain original features and bring a welcome burst of modernity to the look and feel, without compromising on the integrity of the building. It is also satisfying to create a building from scratch that suits both the needs of the neighbourhood and the living styles of the buyer.
At Wemyss, we try to develop homes that are aspirational, yet maintain the feeling of a home rather than a 'development'. Home décor and design plays a big part in our wellbeing. I should know, having painted my hallway three times in a year!