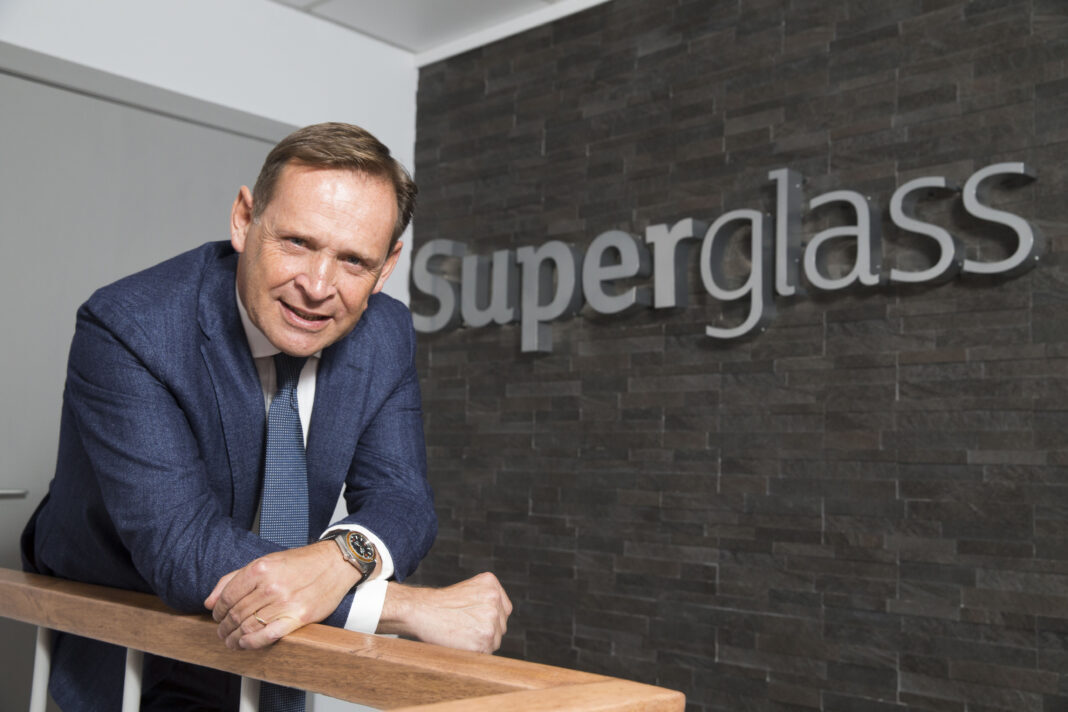 INSULATION manufacturer Superglass has been named Company of the Year by Scottish Engineering.
Due to Covid-19, the annual award dinner couldn't take place this year, but Scottish Engineering chief executive Paul Sheerin visited the Stirling plant to present Superglass CEO Ken Munro with the trophy in person.
Video of the presentation was included in Scottish Engineering's virtual awards ceremony, streamed online on October 1.
Scottish Engineering analysed all shortlisted businesses, taking into account the growth, turnover, profitability, customer service and continuous improvement. Judges also looked for evidence of capital investment, innovation, and commitment to safety and training.
Paul Sheerin said, "Picking an overall company of the year is always difficult with such stiff competition, but choose we must and this year the judges have recognised Superglass as the stand-out company of 2020. We were especially impressed by their honesty around their need to improve in the early 2010s, and that improvement has progressed upwards to include health, safety and environment, revenue and profitability improvements along with significant and welcome investment to deliver improved efficiency.
"Their product is a great example of how circular economy principles drive good business, manufactured using over 80% recycled glass and every ton of their product installed saves 300 tons of carbon dioxide. They are an outstanding example of Scottish engineering and manufacturing and worthy winners of our 2020 award."
Ken Munro, CEO of Superglass and its parent company, TN International for Western Europe & North America, added, "We are very proud to win such a prestigious award. It is recognition of the strategic, commercial and engineering accomplishments that have put the Superglass business in such a strong position. It is also a great marker on a continuing journey towards further growth, enabled by the product range and logistics capability that come from being part of TN International. I would like to thank Scottish Engineering for their support on that journey."