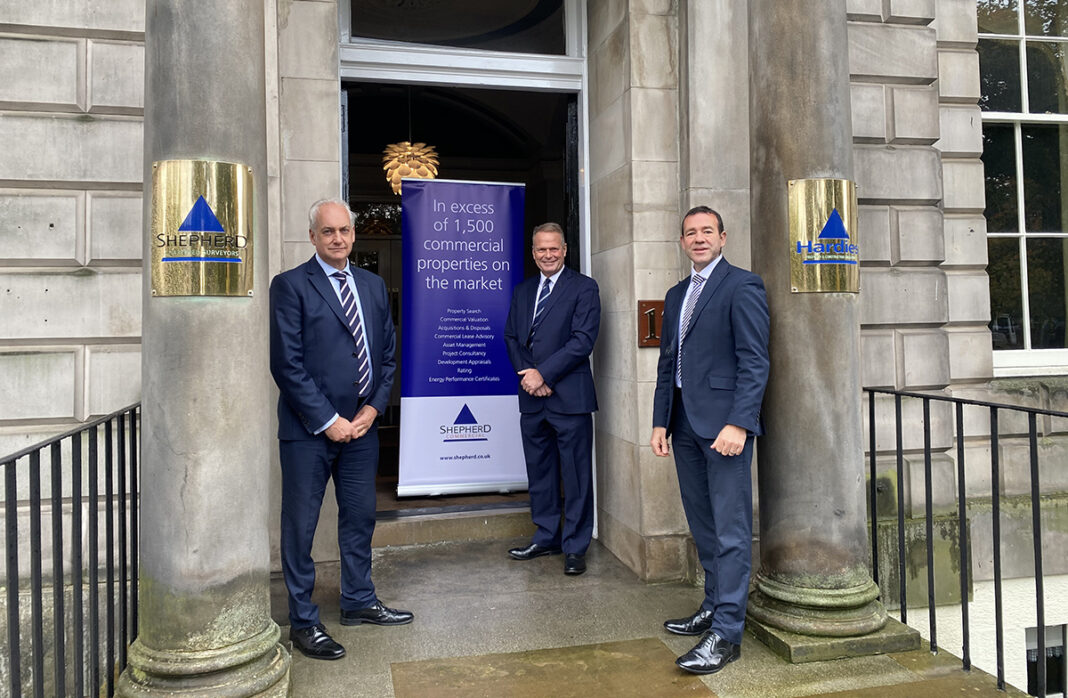 SHEPHERD Chartered Surveyors has launched a new platform for online commercial property auctions.
The feature offers both 'Live Broadcast' virtual auction room sales and a separate online bidding facility.
Following a year in development by Shepherd managing partner Steve Barnett, the firm has appointed online property auction business development specialist Barry Dunlop to lead the new platform. He said, "A growing number of potential investors are considering property auctions for all types of commercial investment due to the transparency and simplicity of the process.
"Having observed the emergence of that trend pre-lockdown and, even more so, post-lockdown, our online auctions platform provides a clear and transparent method of sale with the competitive nature of the bidding platform and the virtual on-line auction room offering the potential to create significant demand resulting in satisfactory sale prices being secured."
The first type of auction is an online bidding platform where prospective buyers can submit bids for properties within a set timeframe, having been processed through the various regulatory money laundering checks and registered as buyers.
The second type of auction involves the posting of lots online for which the auctioneer invites pre-authorised buyers to post bids via a live broadcast.
Steve Barnett said, "Our online auction house complements our existing commercial agency services that we can offer our long-established private and public sector client base. It has been designed specifically to meet the needs and demands of a growing number of clients who have expressed a wish to have an option to transact commercial properties online. This has been an emerging trend prior to the advent of the coronavirus pandemic that has become more prevalent since, as clients have experienced frustration at being unable to transact commercial property through traditional channels."