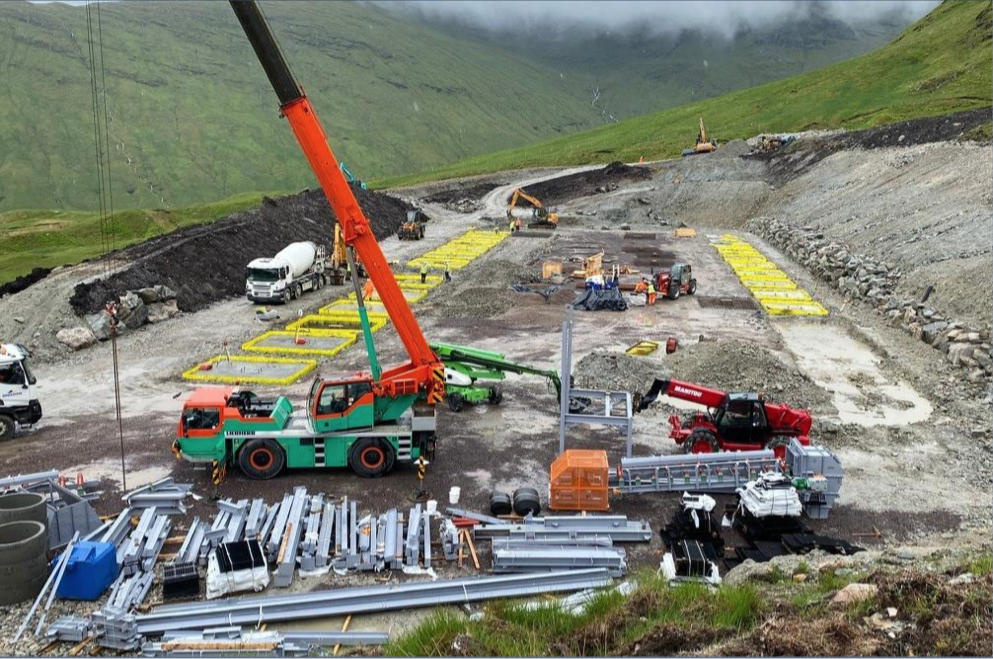 SCOTGOLD Resources Limited has said that it is on course to open Scotland's first commercial gold mine by November 30.
The Cononish site, near Tyndrum, was found to have further resources than first anticipated by the firm, with the completion date announcement being accompanied by the news that gold and silver structures were identified north east of the original site boundaries.
Gold was first discovered at Cononish in the 1980's, with Scotgold Resources Limited acquiring the site in 2007. Between the year of purchase and 2012, the firm worked to improve the mineral resource delineation in the area while working to secure planning permission for the creation of a mine, on-site processing plant and tailings management facility.
Once planning permission was secured, construction work on the site first commenced in 2017. Due to open earlier in 2020, the project experienced delays due to the Covid-19 pandemic and in relation to the site layout.
In a statement to the stock exchange in December 2019, the firm said that greater depths of peat than anticipated were encountered at the site, meaning a number of design changes had to ensue and planning permission sought – once secured, the firm were able to progress with groundworks and the build of a site building.
Chief executive officer of Scotgold Resources Limited, Richard Gray, commented, "Scotgold is now at an exciting juncture, with first gold expected from the Cononish Gold and Silver Mine by 30 November this year and a growing portfolio of exploration anomalies and targets. We look forward to advancing our systematic exploration program, which holds out the promise of; increasing our Mineral Resources within reach of the Cononish Mine, identifying new orebodies at Beinn Udlaidh and Inverchorachan and of course making new discoveries over the rest of our extensive Option Area on the Dalradian belt."