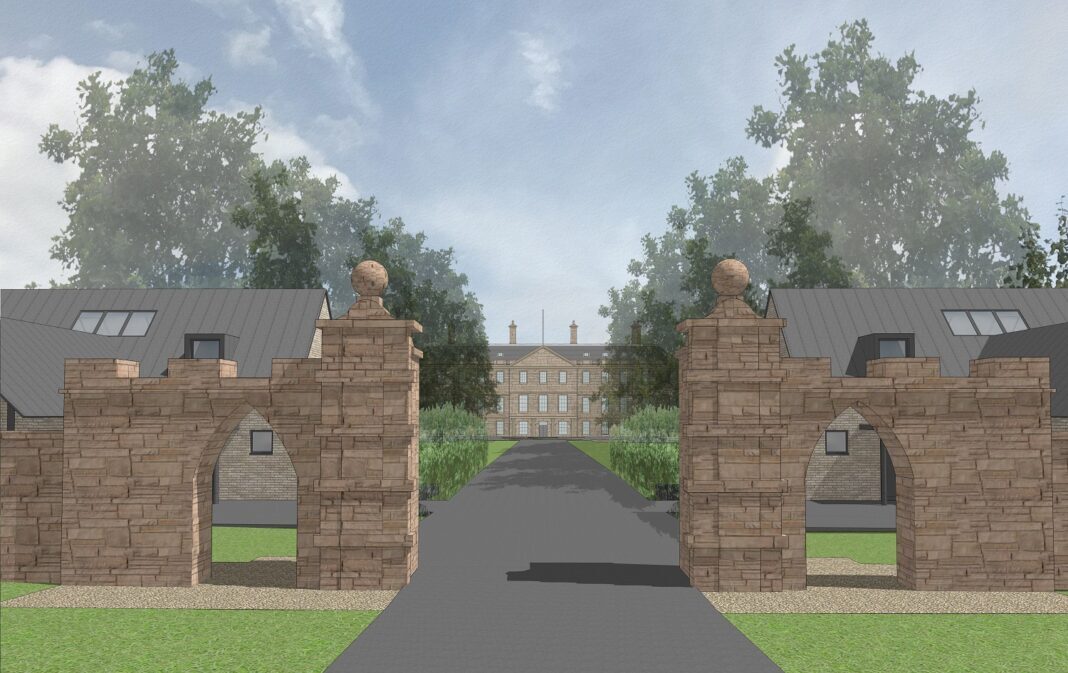 PLANS have been approved to transform the ruins of a former Fife 'palace' back to their former glory.
Leslie House, located in woodland east of Glenrothes, has been one of Scotland's most 'at risk' Grade-A listed buildings, with multiple fires and years of vandalism resulting in its current perilous state.
Councillors have now given the green light for heritage developers to restore the former 17th century manor, which was once the seat of the Rothes family and resembling Holyrood Palace, into 28 luxury apartments.
A further eight new build homes built between two locations, the gate house and a low-level east garden, will sit on a former extension to the original home. This new extension is designed to minimise impact on the house.
Working with architects David Baxter Partnership (DBP), the homes will be delivered by Leslie House Development Company.
Christine Stewart, architect with DBP, said, "This is one of Scotland's most important historic buildings. Since the fire of 2009, hopes of its restoration appeared to be dashed and its condition worsens each year that passes. These latest designs are the result of extensive consultation with key stakeholders, including council planners and Historic Environment Scotland.
"We're delighted that the members of the planning committee have (unanimously) approved the plans, in effect saving this special building and its grounds for generations to come."
The planned restoration of Leslie House will retain much of the building's original features. Each of the new build homes will have their own dedicated parking, with three spaces for each house. The apartments within the listed building and the new build units will have 49 spaces allocated in total.
A timeline for its redevelopment will be confirmed in the coming weeks.