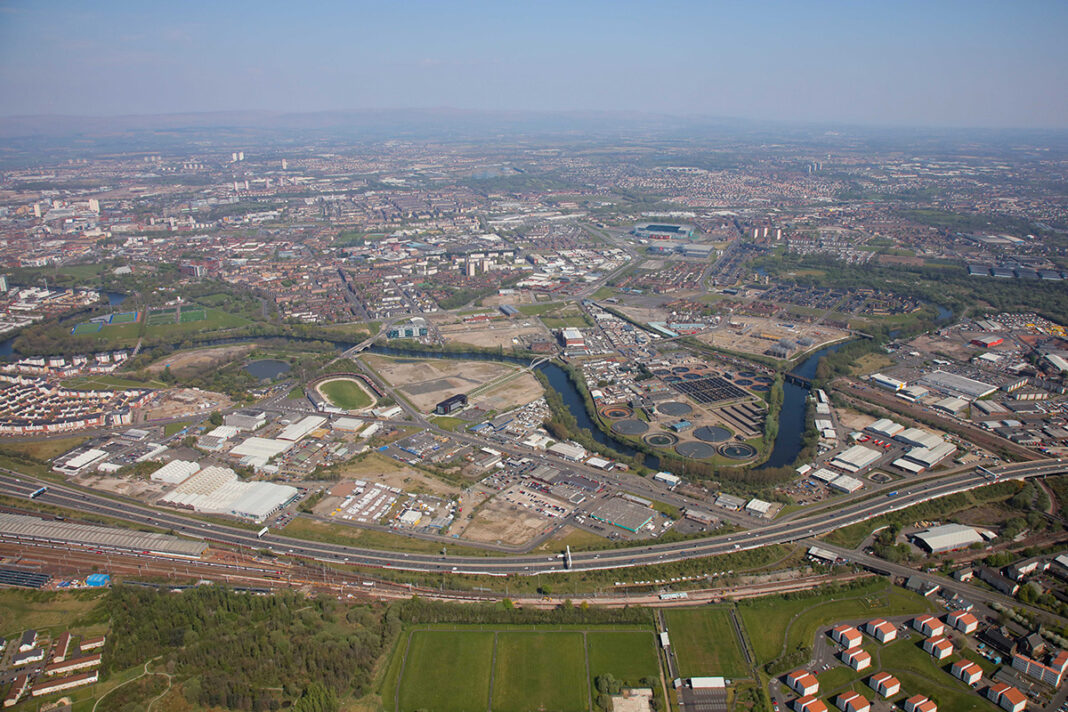 By Martin McKay, executive director of regeneration at Clyde Gateway
I don't believe the pandemic will lead to the demise of the office. Companies are diverse and need workplaces that embody their corporate culture and values. In 2013 Yahoo, recognising that communication, collaboration and face to face working improved decisions and insights, banned home working and returned to an office-based environment. It may be difficult to do so in 2020 and give up the hard-won freedoms from the commute that home working has brought. However, workplace design has evolved over decades and can respond to a post pandemic environment that builds on the best of both worlds to offer a quality of life and wellbeing for staff.
This could lead to economic opportunities for regeneration areas like Clyde Gateway where resilience can be built in. That flexibility is not just implementing pandemic conscious design but also climate conscious design, recognising that the climate emergency response is as critical as the pandemic.
Since 2008 the change in Clyde Gateway has been significant with transformational projects and much of the barriers to investment removed. However the climate emergency does make the regeneration challenge more complex as construction can bring huge carbon impacts. The opportunities for refurbishment or retro fit may be few in Clyde Gateway, but that has necessitated a wider approach to resilience that can be adopted elsewhere. We look beyond buildings to deliver improvements in air quality through greening, use design to manage surface water and mitigate flooding and are implementing long term approaches to district heating and cooling to de carbonise energy. This is combined with efforts to improve active travel through walking and cycling, encouraging the use of public transport and promoting the abundance of green outdoor space on our doorstep. It is these measures that has seen us designated as Scotland's first Green Regeneration & Innovation District.
Two of our strategic locations, Dalmarnock and Magenta, are featured in the Scottish Government's Green Investment Portfolio and development in Clyde Gateway can more easily evidence positive environmental and social impacts.
We have planned these developments to manage the natural tendency of the river to overspill and ensure that new buildings can be built in harmony with nature and the flood plain to accommodate future climate change. The environmental approach to the masterplan in our Dalmarnock area includes infrastructure reuse and development with numerous examples of how surface water can be managed in the urban environment to make a resilient and sustainable neighbourhood. This includes a new combined heat & power district heating system to serve residential and commercial development. The project will integrate with other energy projects and utilise the SMART Bridge, opened in 2014, to integrate a low temperature ambient loop to serve Magenta, our new business location which is one of five European pilot sites for 5th generation energy systems. For office locations, our focus is on low temperature closed loop systems with heat pump technology linked to individual buildings so that Magenta has the potential to increase the take-up of renewable technologies and make them more cost efficient and effective. This adds to the resilience of the office environment.
All of our efforts to deliver sustainable change is rooted in the past by getting Glasgow's East End back to a place where people can live and work and be less reliant on cars. Our efforts are going to be further energised by the Clyde Mission which will make the River Clyde an engine of sustainable and inclusive growth. The recent announcement by the Scottish Government of the Clyde Mission Fund could create green jobs and benefit communities along the Clyde, including Clyde Gateway.
The River Clyde is the defining geographical feature of the Clyde Gateway area and we have long recognised its potential for cultivating connections and activities along this historic waterway. The Clyde Mission can harness the Clyde's natural and economic capital and drive economic activity that will, in turn, create a need for additional services, more jobs and greater investment, establishing a virtuous circle of resilient place making.