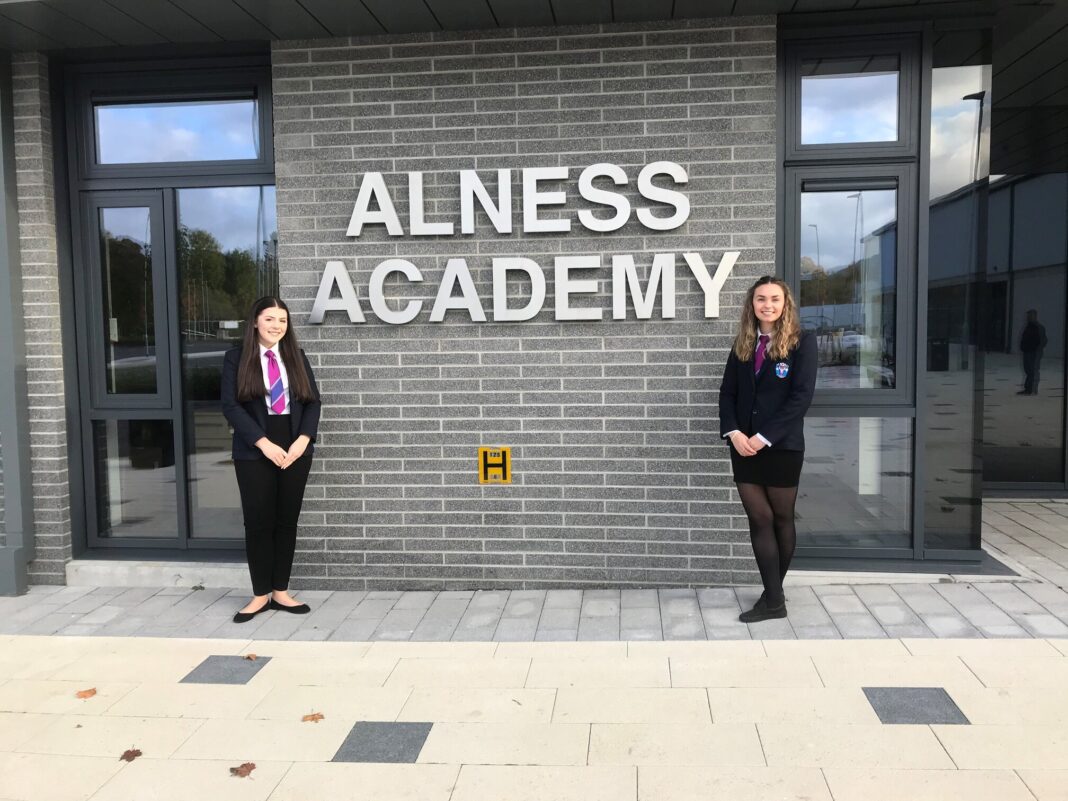 PUPILS attending Alness Academy have returned from the October break to their new £37.4 million school building.
The project, which commenced in 2018, was delivered by hub North Scotland on behalf of The Highland Council and built by Kier Construction.
The new building replaces the former Alness Academy, which, in 2015, a local councillor described as being the 'worst' school building in the Highlands. The previous facility is due to be demolished to allow for two all-weather sports pitches.
The new Alness Academy, located on the same site as the previous school, is designed to accommodate 660 pupils. It features four court games hall, a gymnasium, a six lane swimming pool, and a two-storey main teaching block.
The L-shaped teaching block has 14 general classrooms, six science labs, three arts and ceramic classrooms, technologies and business classrooms and workshops, music and drama practice rooms, a hair and beauty salon, a traditional teaching kitchen, and a number of additional support needs classrooms.
Chair of The Highland Council's education committee, councillor John Finlayson, said, "Today is an exciting day for the school, it's pupils, its staff, and the wider Alness community. There has been a tremendous amount of work that has gone into the school's construction. I would like to thank each individual who has helped us reach today and to our Partners, hub North Scotland and Kier Construction, for their delivery of this fantastic building which offers a modern 21st century learning environment which I am sure is welcomed and appreciated by everyone associated with the Alness Academy catchment area."
Stewart Small, project director for hub North Scotland, said, "We are delighted to reach this landmark after a lot of hard work by all the partners involved.
"This new building has already created many community benefits through jobs for long-term unemployed, valuable work experience opportunities and contracts for small and medium-sized businesses. It is a magnificent facility which will be enjoyed by pupils and the Alness community for many years to come."
Phil McDowell, regional director for Kier Regional Building in Scotland, added, "We are delighted to hand over the new building and amenities at Alness Academy. Over the past two years, we have worked collaboratively with The Highland Council and hub North Scotland to deliver first-class facilities that will aid development and allow pupils to thrive.
"We are proud to have supported local communities in the highlands over the duration of this project, having created 12 jobs, provided nearly 40 training opportunities and carried out four community projects. This demonstrates the commitments we made to The Highland Council at the start of this process and supports our aim to leave lasting legacies in the areas where we build.
"We hope students and the wider community enjoy using these state-of-the-art facilities at Alness Academy for years to come."