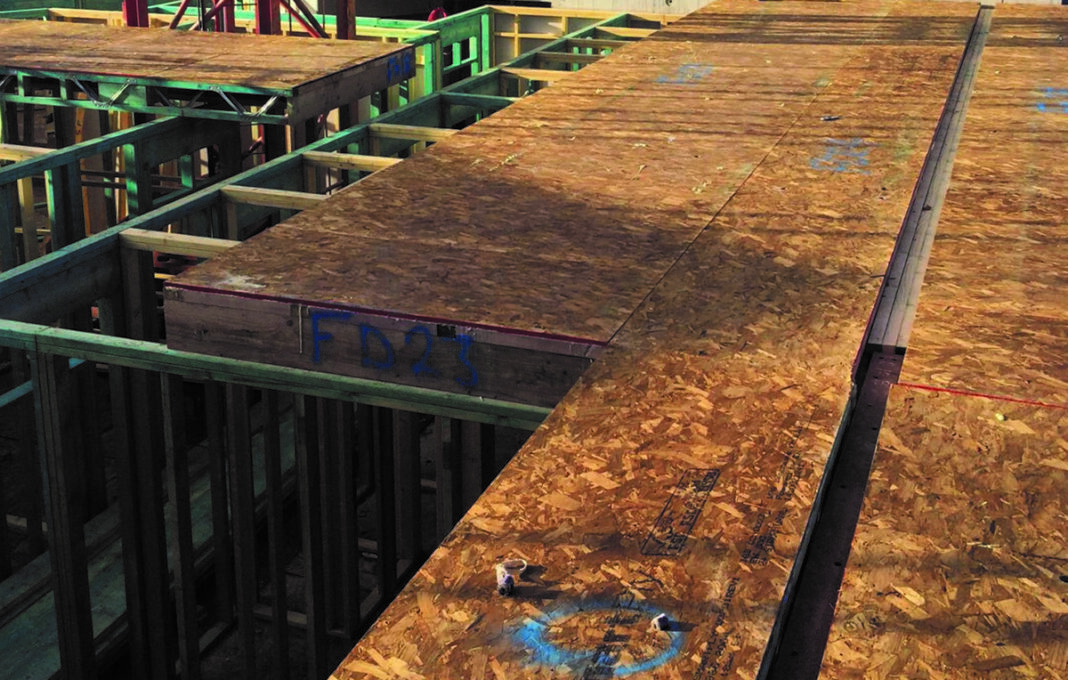 MEDITE SMARTPLY has launched SMARTPLY MAX FR B, described by the firm as the first Euroclass B board—the maximum Euroclass rating for a timber panel—manufactured in the UK to feature wood flakes treated with flame retardant solution before pressing. 
This ensures flame retardance is integral and maintains its structural integrity, which MEDITE SMARTPLY explained makes it a safer choice for use within timber frame construction, or projects requiring a large amount of timber product.
"We are extremely excited to introduce SMARTPLY MAX FR B to the marketplace, expanding our already extensive SMARTPLY OSB range," said sales director Richard Allen.  
"In SMARTPLY MAX FR B, customers can expect all the fantastic benefits of a SMARTPLY OSB board, with the addition of ZeroIgnition solution, a water-based and environmentally friendly flame retardant which is added during panel production. 
"This is a solution that has potential in a huge range of applications and industries, encompassing many modern methods of construction such as offsite and timber frame construction, light gauge steel and modular construction systems, as well as temporary structures."