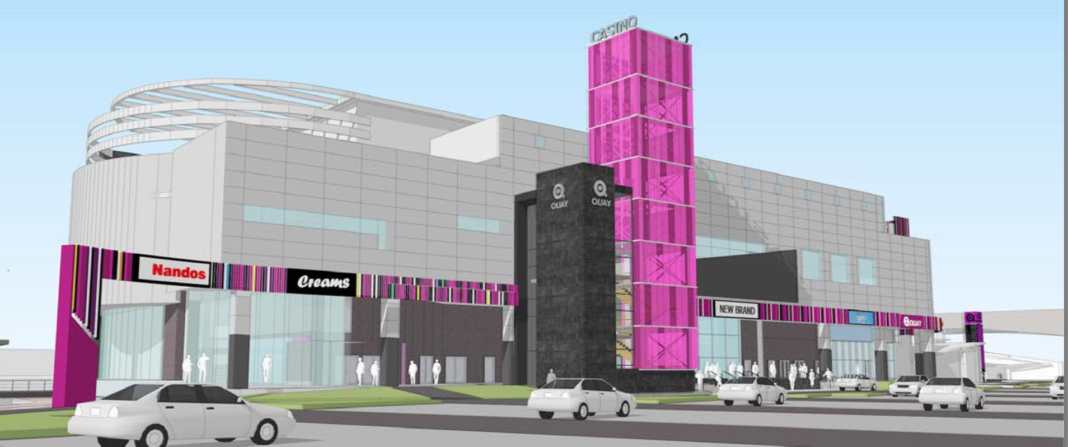 PLANS have been lodged for the build of an access tower at Alea Casino in Glasgow's Springfield Quay leisure park.
The proposals would allow for a new access point to the casino, with plans for its existing ground floor, where the current entrance is, to be transformed into a leisure unit.
Threesixty Architecture, who are behind the designs, said that it would offer a 'unique and exclusive' arrival experience, while also acting as a 'beacon' for the Springfield Quay site through its tie in with existing site branding.
The plans read, "The lightweight and translucent stair tower reads as a glowing lantern, anchored to the site by the more solid and monolithic lift and base plinth.
"The Quay's Alea Building facade is expansive and dull. The new access tower has to stand out from this facade in a clean simple way. The new entrance tower creates an attractive and inviting arrival experience for the reconfigured and consolidated casino floor plate, enhancing the drama and excitement of entering the casino.
"The entrance tower offers the opportunity to create a visual marker for The Quay. Its increased height will allow visibility from the Kingston bridge and north side of the river, further promoting The Quay's presence as the only city centre leisure destination."