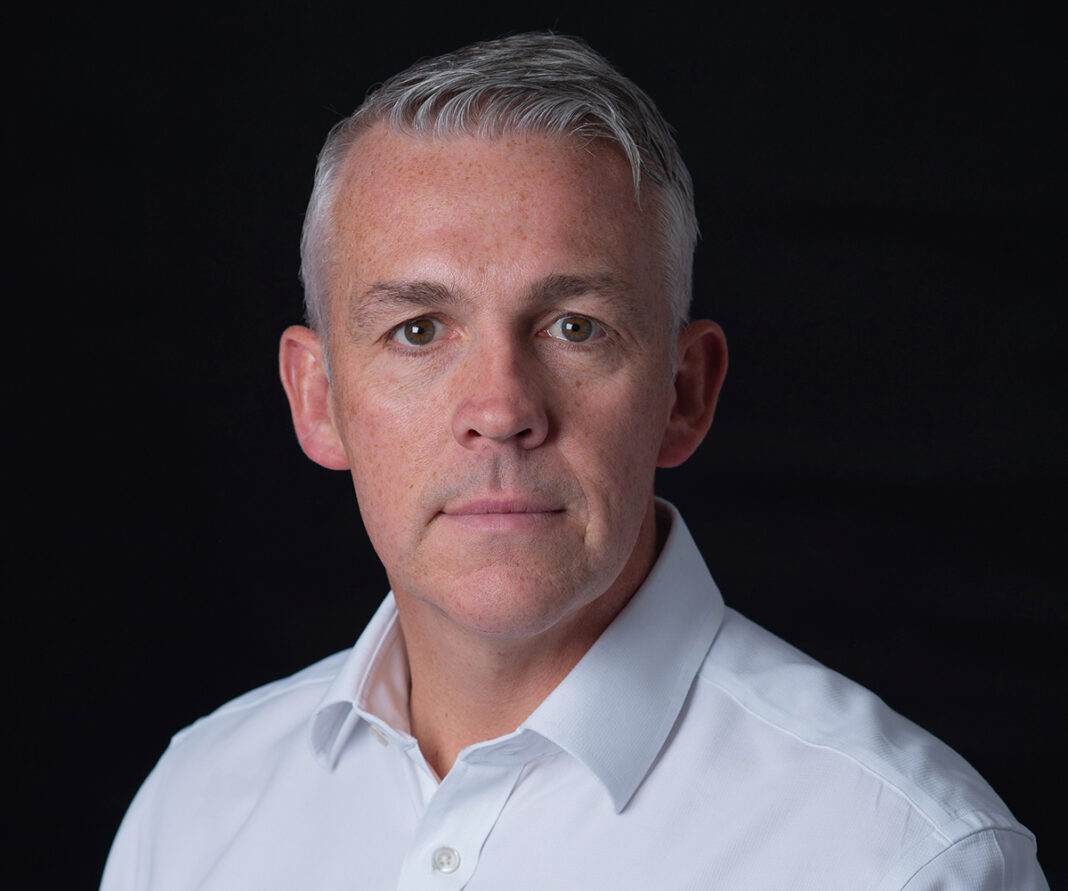 AS far as timing goes, launching a new division just as the world was about to be gripped by a pandemic that would cause the construction sector to observe a period of shutdown is probably about as unfortunate as you can get.
That was the scenario faced this year by The JR Group when it added a new timber kit division – called DC Timber Systems – to its portfolio.
By the time Covid-19 started to wreak havoc on everyone's plans for 2020, the group had already invested in premises, machinery and a workforce. With a healthy forward order book and clear pipeline of future work, there was no chance the business would turn back.
DC Timber Systems, headed up by MD Ian Samson, has been incorporated into The JR Group, which already includes JR Construction, JR Specialist Services, JR Scaffold Services, and JR Commercial Property Services.
Operating from a base in Palmermount Industrial Estate in Dundonald, South Ayrshire, the division will supply and erect timber frame kits across the country – and is already targeting premium housebuilders.
Gary McGregor, MD of The JR Group, told Project Scotland, "We've been using various timber frame companies over the past five years. In my previous business, I started a timber frame division. It gives you huge control. We knew we had the people to do it, the funds to do it, and the timber kit market is probably at saturation in Scotland. A lot of the existing companies out there, who are good businesses, are very busy. 
"Barratt bought Oregon, so that was another timber kit player out of the market. We currently do business for both our own construction company and our specialist services divisional business works with some of the UK's premier housebuilders. We knew they would struggle to get kits in the future, so we spotted an opportunity to feed our own construction business and offer it to the market as well."
McGregor revealed The JR Group had been working towards launching its own timber division for the past two years and it has always been part of the long-term business plan to diversify and add in-house capability.
"The timber kit factory is currently full," he added. "It's full through to March next year – and that's before we even open it to the market.
"Our construction business has been through quite significant growth in the past five years. That's going to continue over the next five years when we look at our order book. 
"We have 20 operatives and staff in our place in Dundonald. We have a desire to build our own premises of circa between 75,000 and 100,000 sq ft. Currently what we have is a pretty modest offering. We've taken a five-year lease on our existing premises and invested significant capital to make it fit for purpose. It's a bit of a stepping-stone. We'll retain that for five years and probably look to build our own or go to our existing landlord to see if they can offer larger premises. The overall investment has been about £500,000."
The timber kit division will look to supply predominantly housing projects, both in the public and private sector. The JR Group plans to launch its own private homes division in the not too distant future.
"The JR Group currently work with CALA, Stewart Milne and Robertson," McGregor explained. "Robertson have their own kit company, so we wouldn't supply kits to them unless they were over saturated. Likewise with Stewart Milne, but CALA don't. We see them as one of the primary businesses going forward as they were previously supplied by Oregon, who will no doubt only supply Barratt in the future. We see some of the premium housebuilders as targets. We have in the past also worked with Avant and Bellway.
"95% of the social housing projects we do are timber fame so having our own timber division complements our business significantly. It was a pretty easy decision to make that move."
McGregor revealed he can envisage the current 20-strong workforce within the timber division doubling, with the probability of moving to a double shift operation in the factory.
"The future order book for the group would indicate that we'll outgrow the factory in about three years," he explained. "Whilst there are a lot of job losses (in the construction industry), there's still a demand in terms of social housing for the Scottish Government to hit its target of 50,000 homes. We are now one of the players in the market offering that service. Likewise, we are not only a main contractor, we also act as a subcontractor. We're quite happy going in and being a subcontractor only, or just the frame supplier, or the full main/principal contractor. We think we can offer something a bit different in the market."
For many years, timber frame has been the predominant construction method of choice for new homes in Scotland. The method is growing in popularity south of the border too, with an increasing number of traditional housebuilders being drawn to timber kits due to the speed, efficiency and environmental benefits. 
McGregor expects the timber frame market to continue to grow, partly driven by demands to use sustainable materials.
"The (environmental side) has been here for many years in the social sector," he added. "We've been talking about FSC-accredited timber and PEFC-accredited timber for quite some time. That's what we use. There is still a desire to use Scottish-based products. Most of the timber we're buying is still from Scandinavian product. I'm aware that Scottish Forestry and the Timber Trade Federation are trying to promote local products – we're not using local product at present but that's something  we will definitely look at in the future."
Despite entering a competitive market, The JR Group is confident in the firm's ability to provide a quality product and service, which will encourage repeat business. McGregor used an analogy of a driver buying a BMW car and being so impressed that they'd be reluctant to switch to a different manufacturer.
With Brexit on the horizon, he said it will be interesting to see how procurement procedures in Scotland may differ in future. 
"There's not a lot of competitive tendering going on. Most modern day businesses have sorted their procurement out. A lot of procurement routes are either through the SPA framework, or Excel, or through the Scottish hubs. There's long-term partnering, which brings benefits in terms of environmental accreditations, training and recruitment, and people can see their future workload in front of them. We're on a number of frameworks. They work very well. You need to keep your prices sharp and competitive. There will be a heat up in the market but we're generally finding that we're being inundated as a construction company with enquiries. 
"Because we're also a subcontractor, we have more than  100 joiners working for us in specialist services. We maybe get ten enquiries a week for work we cannot do because we'd rather go and partner with the businesses we've already got a trading relationship with. 
"When you look at the five-year forecast from the RICS, it does look like prices will steadily increase, albeit there's going to be a dip. The loss this year is projected to be gained back in 2021. It will be interesting to see how that goes. Clearly the Help to Buy extension will boost the private housebuilders, but again we haven't seen any slowdown."
McGregor is comfortable with the new division's ability to respond to operating in the post-Covid environment, though he concedes the timing of the pandemic crisis couldn't have been any worse.
"We got the premises up and running very quickly and were closed down again," he recalled. "The Covid thing is a very serious topic but the construction industry generally has responded very well. Between our scaffolding, specialist services, commercial property and construction divisions, we've got in excess of 30 projects on the go. When you equate that to the number of people on sites, you're probably talking about 2,000 operatives. 
"As soon as the sites returned, we had to get the timber kits out. We opened the timber factory back up three weeks before our sites started back, with very strict measures in place to make sure we were acting safely in line with legislation.
"All our (Covid) tests have been negative so it is controllable. Launching the division (during this period) has been difficult, but in for penny, in for a pound!"