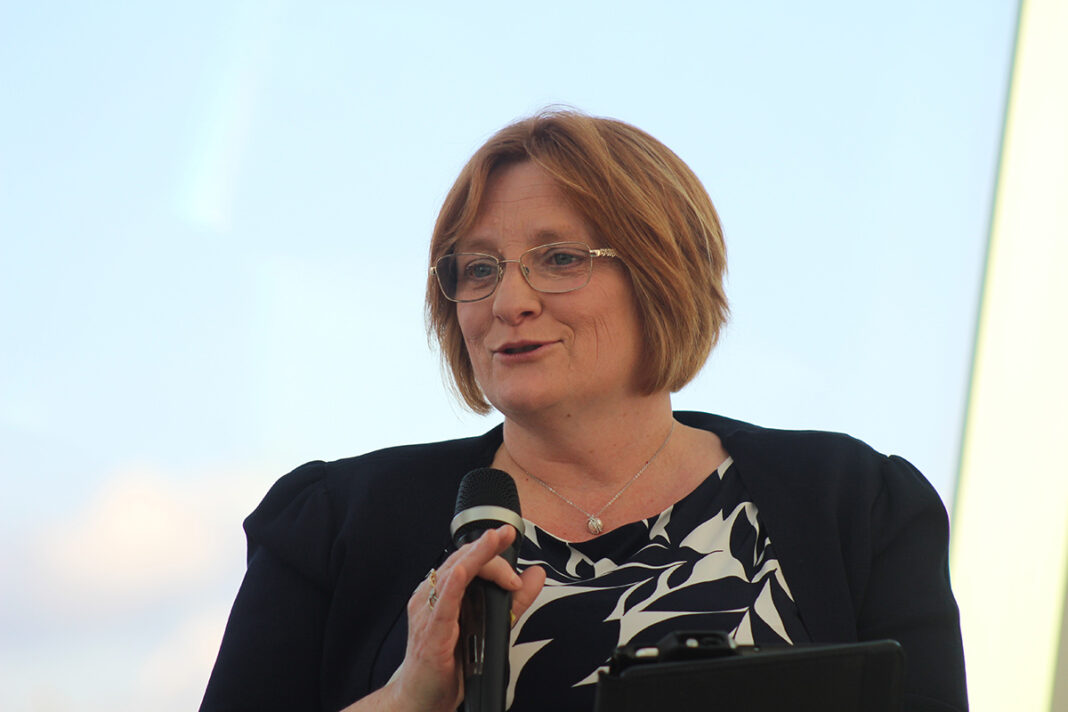 NASC president Lynn Way has been appointed a specialist contractor director of Build UK. 
In this role, Lynn, who is financial director and company secretary at Chris Sedgeman Scaffolding, will help provide direction for the construction industry body. 
She continues the NASC's director-level input at Build UK, following on from former NASC president and TRAD Group CEO Des Moore, who took up the same role in 2017.  
Lynn said, "I am absolutely delighted to have been elected by Build UK trade association members to join such a respected and influential group. 
"I have been very impressed with Build UK's activities throughout the coronavirus pandemic and have taken part in a number of their webinars in recent months. 
"I'm now looking forward to getting further involved, representing the scaffolding industry and ensuring the needs and views of our industry are heard, as well as delivering for the construction industry as a whole."
THE NASC has created a careers website with the intention to encourage people of all ages and backgrounds to consider a career in the scaffolding industry. 
The site features overviews of a variety of careers, from labourer and scaffolding operative through to SHEQ manager and estimator, each providing information such as what the role entails, what the responsibilities are and what key skills are advantageous. 
There's also a jobs board featuring current vacancies. 
Henry Annafi, NASC training officer, said, "As the trade body for access and scaffolding in the UK, the NASC has for many years led the way in the promotion of the industry to potential jobseekers. These efforts have been stepped up recently and we're now actively working with the Ministry of Justice, Ministry of Defence, Department for Work and Pensions and various education providers to bring more people from all walks of life into the industry.   
"The scaffolding careers website will significantly boost the efforts as it gives us for the very first time a dedicated place packed full of relevant information to point jobseekers to. We would encourage the whole industry to refer jobseekers to the website."