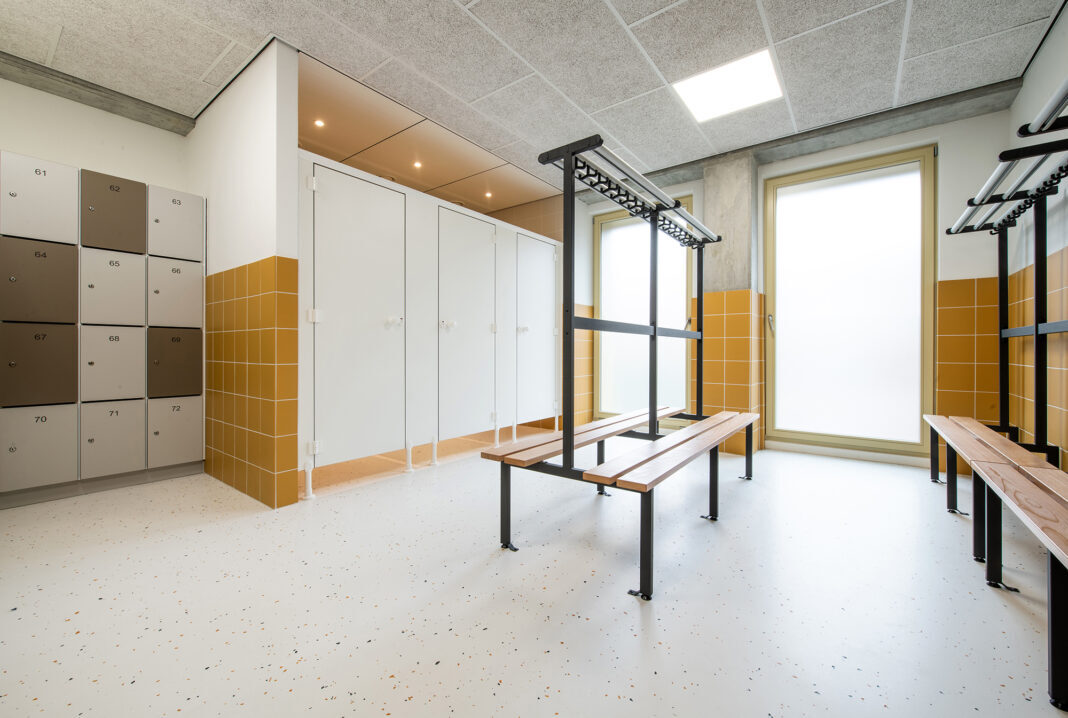 Hygiene standards in public spaces face unprecedented scrutiny in the wake of the Covid-19 pandemic. In areas where footfall is high, maintaining the highest sanitary levels is sacrosanct. David Hockley, area technical manager for Sika Flooring, examines resin flooring solutions which enable regulatory sanitary requirements to be met, whilst enhancing a building's aesthetic.
FLOORING in busy public areas is a veritable breeding ground for bacteria and microbes. Left unchecked, contaminated surfaces are a fast track to serious infection spread. 
In the EU – the current crisis not withstanding – approximately 4.1 million patients acquire a Healthcare Associated Infection (HAI) each year and at least 37,000 patients die as a result. Therefore, the make-up and performance of flooring in medical centres and the like is of the utmost importance. Although not always appropriate, refurbishment would be a preferable option for health authorities when it comes to ensuring facilities are fit for modern purpose. 
Renovation is a cost-effective alternative to building from the ground-up. It's also kinder to the environment, requiring fewer materials and less labour which results in reduced waste and emissions.
Technically speaking
In technical terms, the construction industry has been required to 'up its game' in order to develop products and practices which deliver big results within budget and without detrimental effect to a client's ongoing commercial or public sector activity. With Sika's resin-based ComfortFloor range, the sector has a product that meets these requirements. 
Unlike traditional flooring such as tile or vinyl, resin's seamless composition eliminates joints within which dirt and bacteria easily fester. 
Durable option
Resin flooring has many other desirable properties. Durable, non-slip, easy-to-clean, and easily repaired, it is ideal for areas of high footfall and heavy, hi-tech machinery where surfaces must be able to withstand regular, chemically-aggressive cleansing. The increased slip resistance of resin-based floor coverings such as Sika ComfortFloor is a particular benefit when used in the healthcare sector. 
According to Health and Safety Executive figures, more than 50% of reported major injuries in this area are related to slips, trips and falls to staff and patients. These accidents will not only cause serious injury, in extreme cases, could lead to fatalities as a result of the heightened vulnerability of the client group.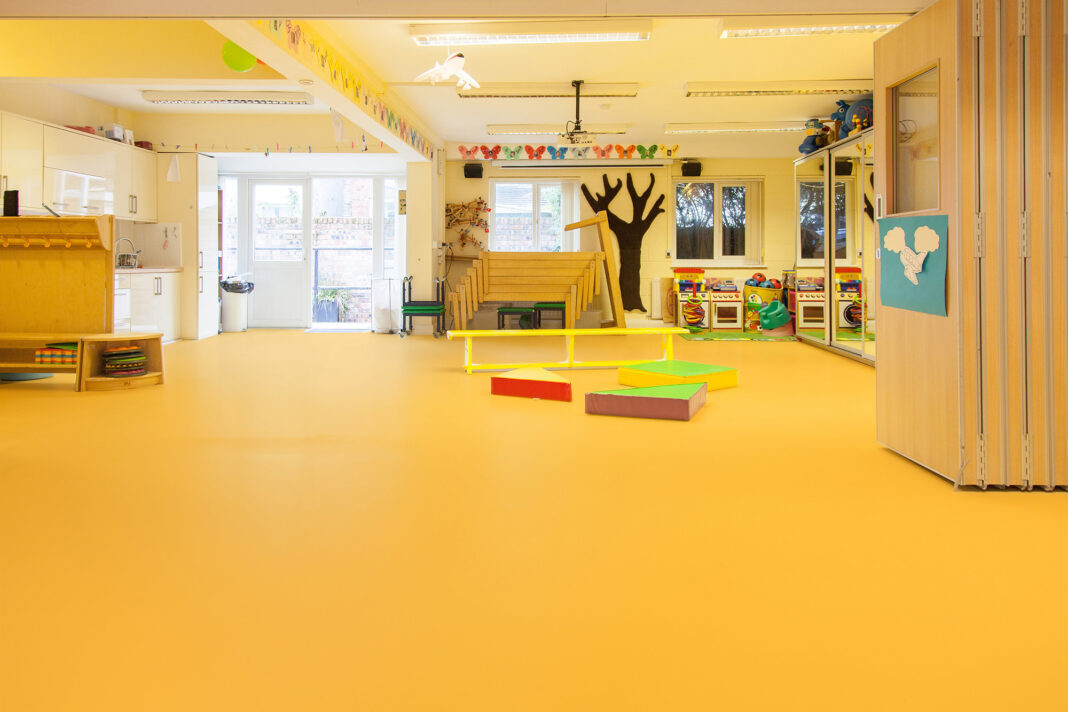 Flooring can do more than uphold safety and sanitary requirements, however. It can be used to create 'atmosphere' in buildings which is beneficial to the occupants. For example, in hospitals where it's important to instil a sense of peace and calm in order to aid patients' recuperation, resin-based solutions such as Sika ComfortFloor flooring offer superior acoustics and reduce noise transmission. Additionally, in a clinical environment where occupants are likely to be unwell and stressed, selecting appropriate-coloured walls and floors can have a subliminal, positive effect. 
Calming shades such as blue and green, for instance, are found to help to lower pulse rate and blood pressure. Whereas in hygiene-critical areas including surgeries and operating theatres white, a colour of 'purity and sterility', has become a staple shade for floors, walls and ceilings. 
The same colour psychology can be used to improve students' learning environment in schools. Primary age children are known to react positively to a bright colour such as yellow, as its 'sunshine' shade is found to stimulate intelligence and a sense of positivity. Red, on the other hand, a colour associated with passion and strong feelings of threat, love, or excess stimulus, has been proven to enhance detail-orientated or repetitive learning tasks. 
With a standard colour range in all key hues supported by the option for bespoke colours for key projects, Sika ComfortFloor offers complete design flexibility and the opportunity to create interiors which inspire, as well as protect.
Low VOC materials are another crucial contributor to a healthy indoors climate. Sika ComfortFloor meets internationally-recognised, environmental sustainability standards such as LEED and BREEAM. This means its low VOC emissions reduce air pollutants which could prove harmful to school-age children or patients and staff in a healthcare environment.
Cleaner, healthier indoor spaces could be one of the more beneficial aspects of the post-Covid 'new normal' way of life. And when it comes to attaining and maintaining the highest sanitary standards in these areas, hygienic flooring provides grounds for success.