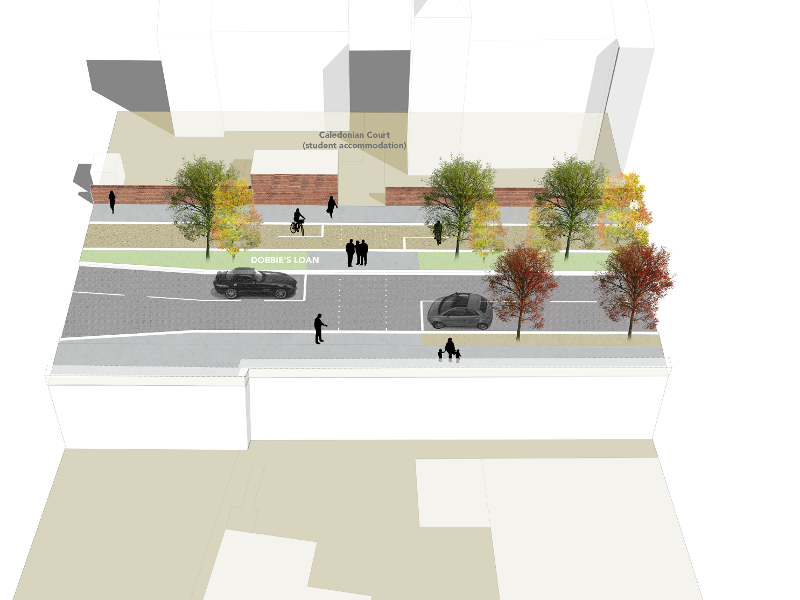 GLASGOW City Council has accepted £21.3 million in funding from Sustrans for its avenues plus project.
The project will cover five routes on the fringes of the city centre: Cowcaddens Road (from Cambridge Street to North Hanover Street); Dobbie's Loan (from North Hanover Street to Canal Street); Duke Street (from High Street to Bellgrove Street); John Knox Street (from High Street / Castle Street to Duke Street); and South Portland Street (from Carlton Place suspension bridge to Norfolk Street).
The council said that the aim of the avenue plus initiative is to create a series of high-quality walking and cycling links with communities on the fringes of the city centre – featuring cycle storage hubs as well as programmes to encourage active travel in a bid to bring health, social and environmental benefits to the city.
The five new avenues will compliment the avenues currently being delivered in the wider project, which will bring 17 to inner city centre streets. Each has an emphasis on green and active travel infrastructure, increased pedestrian space and improved connectivity.
Councillor Susan Aitken, leader of Glasgow City Council, said, "The avenues project represents the greatest transformation of our city centre in a generation – and this funding will allow us to go further; reaching into communities that really should be considered part of that beating heart of the city. It is about a more liveable, sustainable and open centre – with environmental, social and economic benefits for those that live and work in it, as well as those who visit. It is also about a healthier city, with better opportunities to walk and cycle."
Karen McGregor, Sustrans director for Scotland, added, "We are delighted to be funding Glasgow City Council's avenues plus project. This ambitious project will transform the streets leading into Glasgow's city centre, making it easier for people to move around safely for everyday journeys whether it be walking, cycling or wheeling. We look forward to working in partnership with Glasgow City Council to deliver this exciting development."