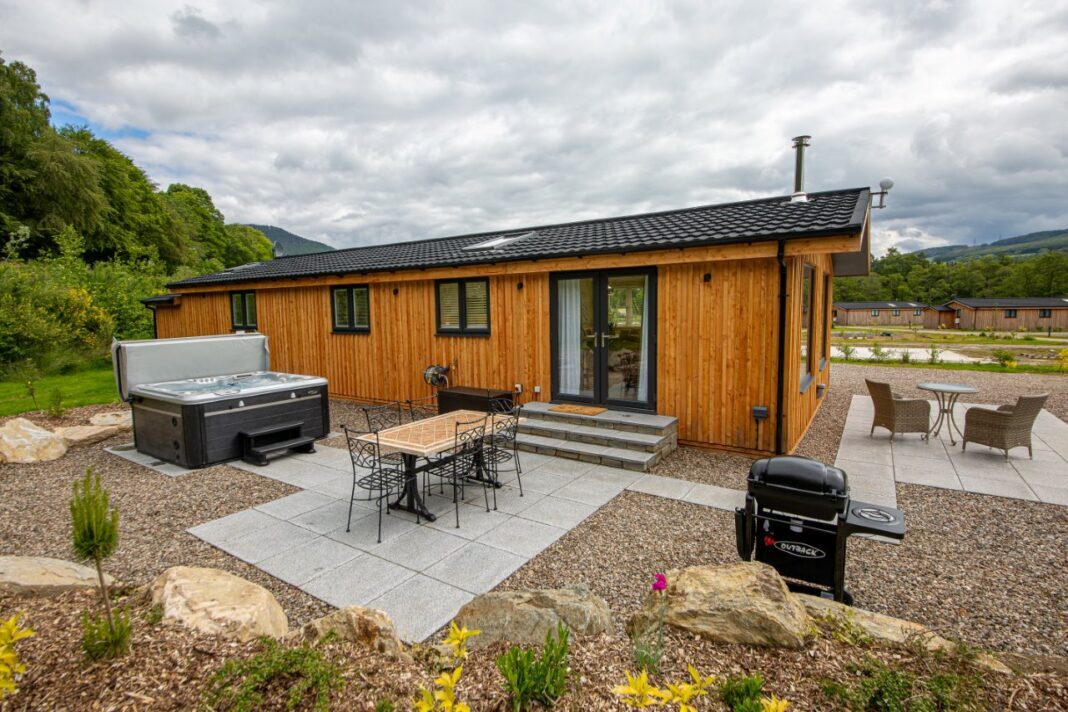 MAINS of Taymouth Country Estate & Golf Course has spoken of the successful relationship with Aberfeldy-based Blairish Restorations, who have acted as the estate's 'in-house' builder for the past 16 years, helping to build various styles of holiday homes.
Their renewed collaboration at Balloch Park – Mains of Taymouth's residential, buy to let, and holiday home development – is said to come at a time of 'vibrancy' for the post-lockdown property market in Highland Perthshire.
This has seen the second phase at Balloch Park experience strong demand, with over £2 million worth of property sold to buyers from all over the UK, in the first phase.
Working closely with Robin Menzies, Mains of Taymouth's owner and MD, Blairish Restorations previously delivered Castle Gardens, the estate's first buy to let development. This selection of mews-style holiday homes has won design awards. This was followed by The Maxwells, and The Gallops, one and two-bedroom luxury apartments, which were also offered to the buy to let market.
Having secured planning permission for his first residential development on the estate – Balloch Park – Blairish was tasked with the design and build of its sustainable timber lodges, with 38 properties featuring in its first phase, and a further 22 in the second.
Robin Menzies said, "All lodges are constructed to order at Balloch Park. Blairish aim for around a twelve week build time, which is always dependant on weather conditions, and the supply of materials which have been slightly held up due to the summer lockdown.
"It's a site with good ground conditions though, as you would expect from a piece of paddock land bordering the River Tay. It's level with good drainage. Blairish Restorations get involved in the actual construction of the lodges after myself and my team on site have prepared the plots, laying slabs and completing other groundworks."
Robin aded there is a lot of 'flexibility' in the construction of each lodge. "Lodges can be either two or three bedrooms, depending on what the buyer wants, and we can change window sizes, and re-position radiator and sockets," he explained. "There's also a good choice of kitchens with a one to one design team at Howdens. This also make our life easier, knowing that the customer is getting the layout they desire."
Robin revealed that Phase two is 'shaping up well', with several plots occupying prime locations next to the river. "Blairish Restorations are once again doing a brilliant job and we look forward to working with them for many more years to come," he said.