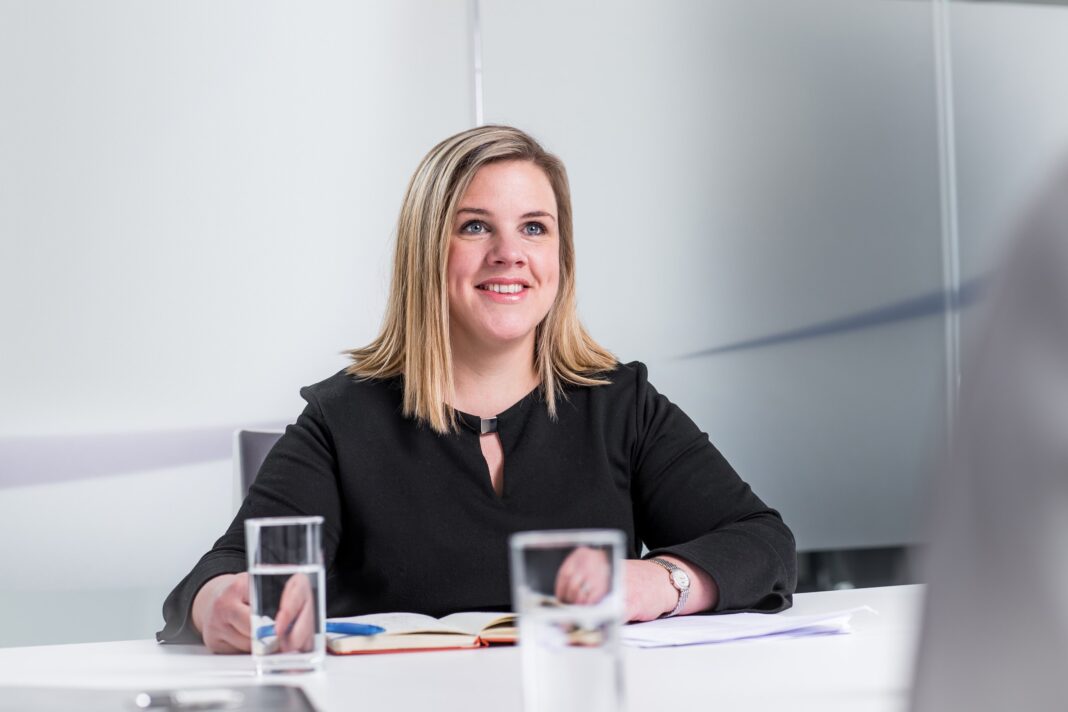 By Hazel Davies, sales and marketing director at Queensberry Properties, on how architects seek to maximise natural light in properties
The importance of light has been understood by architects and house builders for centuries. The Georgians embraced natural light by designing tall portrait windows featuring narrow timber frames between each pane of glass, while the Victorians embellished bay and inglenook windows with stained glass for decorative effect. In the post-war decades, glazed internal walls and fanlight windows were used to disperse sunshine and brightness into hallways and landings. Today, bi-fold doors and full-height glazing help to blur the boundaries between indoor and outdoor space.
However, the humble window has faced a number of challenges. Until 1851, the window tax saw many historic buildings sacrificing natural light in the interests of saving money, and some windows remain bricked up to this day. Windows in the post-war decades became gradually smaller as a cost-cutting measure, while short-lived architectural trends like circular porthole windows in third bedrooms also reduced the amount of light available in our homes.
Today, there are minimum standards for the size of a window relative to the apartment it illuminates, though our appreciation of natural light means windows are generally far in excess of these quotas. Commercial buildings are constructed with soaring glass façades, and full-height glazing in the home is no longer a source of surprise as residential developments use passive architecture to minimise additional heat or light requirements. But how is this achieved in practice?
The light fantastic
The serotonin-boosting effects of sunshine are well-known in humans, with daylight having a positive effect on our mood and mental health. This makes the incorporation of generous glazing an easy win for architects. Indeed, light represents the starting point of many modern property designs. The controlled admission of natural light does more than its core functions of providing a view and illuminating a space – it sets the tone for a property's internal and external appearance.
The preference for central window positioning along internal walls dictates a property's outward appearance, just as slate-grey window frames under matching roof tiles contribute significantly to a building's aesthetic. Apartment developments with a south-facing façade tend to position living accommodation along this axis, while ancillary rooms such as cloakrooms will often be found along north-facing walls. However, since north-facing rooms are consistently illuminated with little sunshine or shadow, they make great studios and home offices.
Windows onto the world
Of course, windows do far more than draw in daylight. Where a building has a pleasant aspect or outlook, plentiful glazing provides residents with an attractive vista; the failed post-war vision of high-rise living did acknowledge that a nice view is universally appealing. Modern families are increasingly seeking indoor/outdoor space, where raised decking or patios seamlessly extend up to doors in a family dining kitchen. And modern apartments like those constructed by Queensberry Properties have private balconies or terraces, accessed via doors whose clear glass panes help to bring the outside in. The aim is twofold; to blur the boundaries between inside and outside, while maximising the latter's benefits in the former.
Natural light can even be harnessed in minor apartments like attic conversions or basements. Toplighting solutions such as rooflights provide generous illumination with minimal privacy compromises, making them ideal in a dwelling whose external walls are overlooked by multiple properties. Privacy is commonly achieved in bathrooms by frosted glass and modern electro-chromatic technology can turn a clear pane of glass opaque at the flick of a switch. An opening window in a utility or bathroom doesn't just allow odours to evaporate – it reduces the reliance on artificial light, especially in summer. Even in awkwardly-shaped or inconveniently positioned apartments, strip windows and light tunnels can be surprisingly effective at dispersing illumination wherever it's needed.