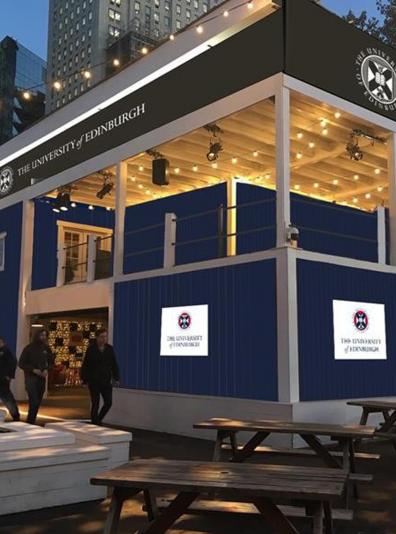 THE University of Edinburgh is to create a series of 'student villages' to allow for students to safely interact between their studies amidst the Covid-19 pandemic.
The villages will be made up of a series of covered venues on campus, which the university said have been 'carefully' designed to provide students with extra hospitality space.
The initiative will see the build of a Scandinavian-style lodge which will serve hot drinks and be found at Bristo Square by McEwan Hall. The university is yet to unveil details on further structures, but confirmed that the villages will be found at King's Buildings, Pollock Halls student accommodation and George Square – with further venues being considered.
Professor Colm Harmon, vice-principle of The University of Edinburgh said, "This has been an incredibly challenging year for students and we want to give those arriving with us this semester the best experience possible, while also ensuring their safety and the safety of the wider Edinburgh community. I am thrilled that we are able to offer our students these welcoming, covered areas to enjoy when they are on campus this year. As numbers within our buildings are greatly reduced, we felt that it was important to provide them with space in which they can safely relax and chat with friends in between classes."