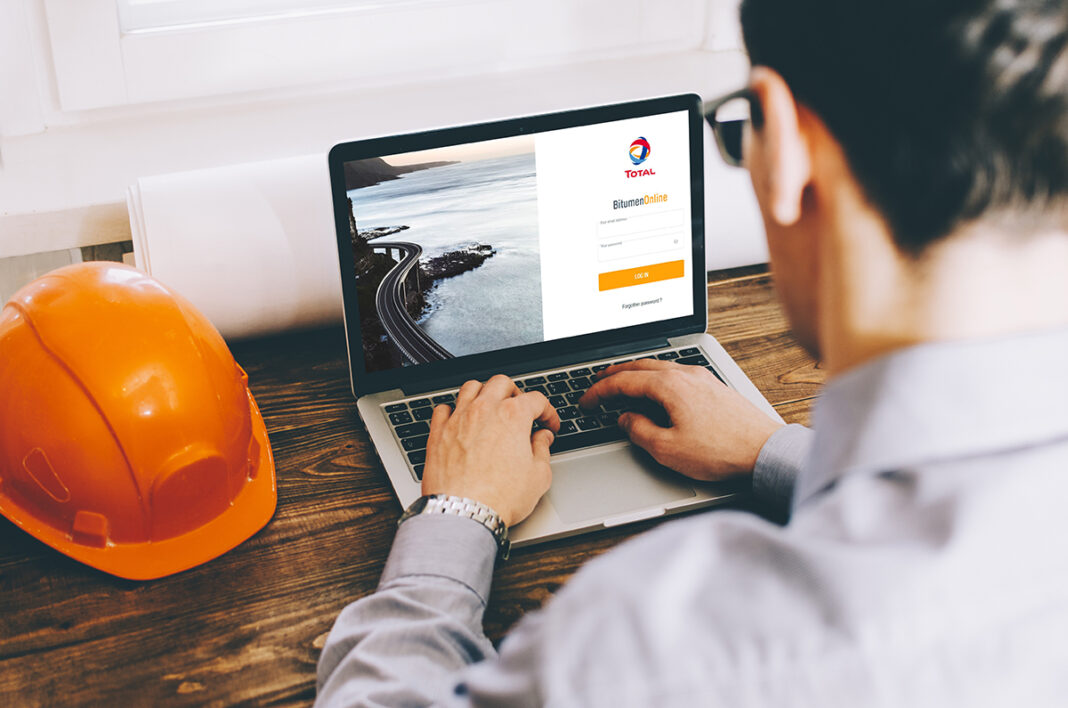 BITUMEN specialist Total UK has announced the launch of a new version of its online ordering platform to simplify the purchasing process and provide greater management information.
'Bitumen Online' has been developed to improve the user experience, while the firm said 'enhanced functionality' enables customers to track deliveries, monitor pricing information and set real-time pricing alerts.
Once signed into the site, users are just four clicks away from ordering. Prices are displayed once the delivery point and product grade are selected.
Total UK added that the new platform also enables users to view and export reports from a dashboard so they can monitor the bitumen market in real time, view their order history and track live orders. The addition of 'cancellation reason' gives more information for plant managers to use when monitoring ordering patterns on their sites.
Chris Milligan, head of bitumen sales at Total UK explained, "Our new platform features a clean and simple design and new features and functionality that make it quicker and easier for customers to purchase bitumen. The updates are already being well received by our customers who have moved over to the new ordering platform following a seamless transition and no disruption to service."
'Bitumen Online' is available to any bitumen user authorised by Total UK's bitumen division. Anyone with bitumen purchasing responsibility can join including plant managers, buyers, procurement specialists, finance directors, and managing directors.
The service can be used to purchase bitumen for roads including hot, warm and cold mix applications, Emulsis binders for surface treatments, and bitumen for industrial applications.