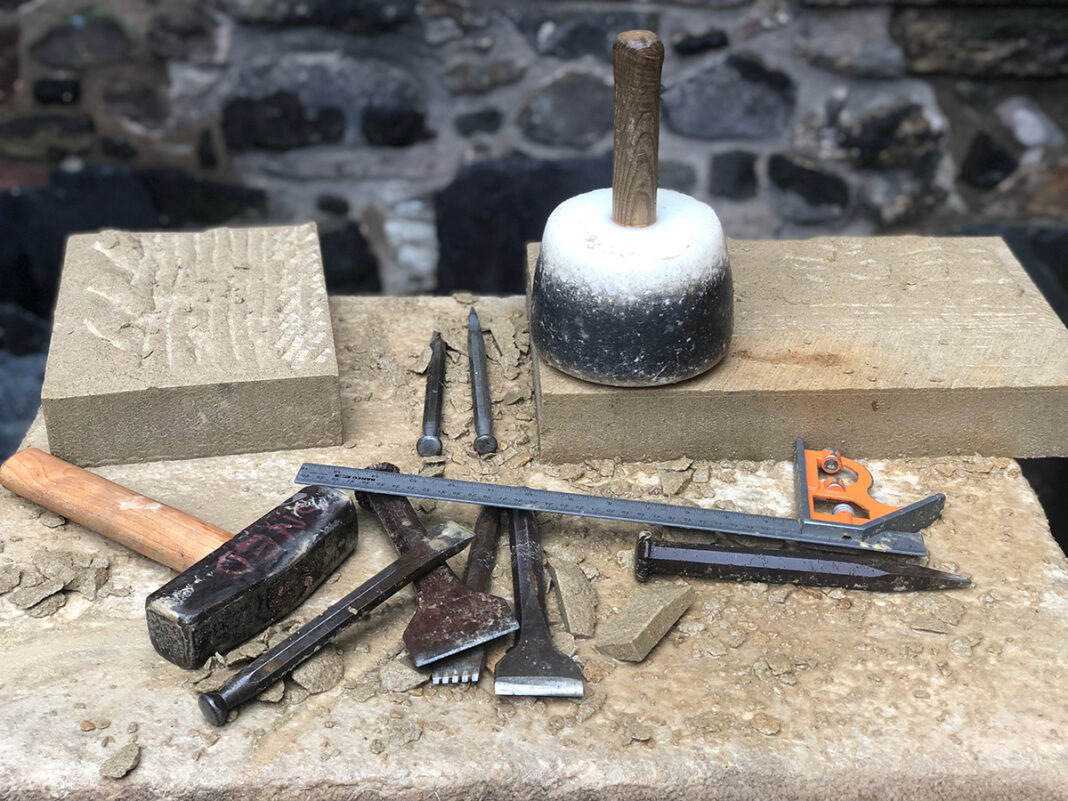 THE annual Edinburgh Traditional Building Festival moved to an online format this year due to Covid-19 – and was such a success that organisers would have no qualms about repeating the virtual experience in future.
Tyler C. Lott, the festival's lead and Built Environment Forum Scotland (BEFS) board member, told Project Scotland of the extensive work that went on beforehand to ensure that an event which usually physically demonstrates the materials and tools behind Edinburgh's built heritage could be translated into a digital live stream.
"I'd say that everything went off without a hitch, which was quite surprising – not that things usually go wrong, but with events like this there's usually so many different dynamics," she explained.
Over the course of a week, online attendees were treated to virtual sessions featuring demonstrations and presentations on a broad range of topics including traditional stonemasonry, roof leadwork, slating and tiling, and energy efficiency improvements to traditional buildings. 
Tyler said the event, which is ordinarily an annual sell-out at the Edinburgh Fringe, attracted visitors from all over the world due to the digital format. Viewers tuned in from as far afield as Canada, America, India, Russia, Ukraine and Belarus – each for different reasons.
Tyler added, "A gentleman in Canada was referencing the similar building tradition style of the Scottish craft to Toronto, Ontario – you will see a lot of similar building techniques, and the same thing in America. A lot of the people tuning in from India were referencing the fact that this is a completely new type of thinking for them. While they do have conservation, it's a different craft there and so they were really interested to see how we in Scotland maintain our buildings given the weather."
In total, 2,162 people booked a place at this year's festival, which was opened by Kevin Stewart, the Scottish Government's minister for local government, housing and planning.
Presenters included Una Richards (Scottish Historic Building Trust), Steve McLennan and Graeme Millar (both from the National Federation of Roofing Contractors), and Martin Gillespie (British Geological Survey), amongst others.
Tyler heaped praise on all the presenters, describing them as 'absolute' subject matter experts. Due to the success of the online format, she said that there is 'undoubtedly' scope for making a stream available for those not able to attend the event in person in future years, once the Covid-19 pandemic ceases.
"We focus on the materials and hands-on (approach) because it is so important, but I think this event has shown us that the message is just as important as well," she added. "What I'd really like to see is conglomeration. Even when we have this in person, we're live streaming, whether it be through social media or any other avenue. There's no reason why we can't do both."
Feedback from both attendees and presenters suggested the festival was enjoyed by all, with the question and answer sections of seminars proving to be particularly engaging.  
As many of us have discovered during the pandemic, technology can be a great means of replicating face-to-face meetings and events. However, that is not to say it comes without hitches, especially for those not familiar with the likes of Zoom.
Tyler said, "Thankfully, at the SPAB we've done a number of online events, so it's definitely not my first rodeo! However, there's always risks when you do something like this, as there are so many different factors."