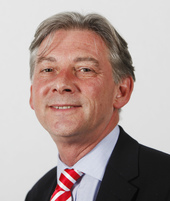 SCOTTISH Labour has urged the Scottish Government to include construction workers in any Scottish Jobs Guarantee Scheme and consider targeted support or risk a 'tidal wave' of job losses in the sector.
Scottish Government data shows that the construction industry had the second highest uptake of the furlough scheme, with 171,400 employers taking it up. The furlough scheme is due to end on October 31.
Scottish Labour leader Richard Leonard said, "With the furlough scheme coming to an end, we simply cannot allow so many construction workers to be made redundant.
"These are vital skilled jobs that will be incredibly important in the building projects and infrastructure development that is needed for Scotland to recover from this crisis.
"The UK Government must extend the furlough scheme for the hardest-hit sectors of the economy. And the Scottish Government must also implement targeted support for the construction sector.
"If we are to build back better, we must ensure that Scotland's builders are ready to do their part."