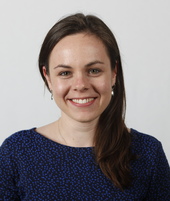 THE Scottish Government has warned that the proposed UK Internal Market Bill would 'reverse devolution' and put funding at risk for some capital programmes.
The spending powers set out in the bill would enable the UK Government to undertake spending in devolved areas – including for replacement of EU funding – without any engagement with Scotland.
From 2014 to 2020, Scotland has received £860 million from the EU for a range of projects including building a sustainable, low carbon country; improving employment opportunities; and ensuring communities are sustainable.
The Scottish Government's finance secretary, Kate Forbes, said, "It is entirely unacceptable  that – with no prior notice – the UK Government has written provisions into the bill that presume Whitehall control over the delivery of replacements for the EU funding programme in Scotland – a programme that Scottish Ministers have delivered successfully for decades.
"This bill would also allow the UK Government to dictate how money is spent in devolved areas  without the consent of Scottish Ministers. It puts at risk funding for a whole host of capital programmes – schools, hospitals and infrastructure."