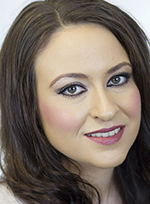 PROPERTY specialists have warned that the Scottish Government's decision to postpone non-domestic rates revaluation by a year to April 2023 will push more businesses 'over the edge' in the absence of urgent measures to tackle the appeals backlog.
The delay was announced in the Programme for Government and aligns Scotland with the postponement announced for England and Wales in July by the Westminster government.
Colliers International said it fears the move will put more pressure on businesses already facing a backlog of appeals, including the thousands related to material change of circumstances (MCC) as a result of Covid-19.
However, the firm welcomed the Scottish Government's decision to base the 2023 business rate revaluation on rents at 1 April 2022 and not 1 April 2021, as is happening in England and Wales.
John Webber, head of rating at Colliers International said, "What is happening in Scotland will represent a far clearer picture of the market than England and Wales will experience. The closing of the gap to a one-year tone date is desirable in these fast-changing times and this should set a precedent for other countries."
Colliers said the Scottish approach means properties' rateable values will 'better reflect true market conditions' at that time and take any Covid-19 impact into account, and welcomed the move of the 'tone date' ahead of its earlier deadline, following the Barclay Review.
Webber added, "There are pressing issues to be dealt with when it comes to appeals and urgent action must be taken by the Scottish Government to clear the backlogs."
Colliers said the backlog of business rates appeals is being exacerbated by the pandemic, adding that there are more than 50,000 additional MCC Covid-19 appeals pushing the system towards 'breaking point'.
Louise Daly, associate director, who leads Colliers International's rating team in Scotland said, "Thousands of Scottish businesses are being left in limbo, urgently looking for clarity. Ratepayers cannot wait for another revaluation to happen in 2023. There is a need to reflect the material change in circumstances as soon as possible.
"Businesses need to know what their liability will be, or they could be forced into making ruthless decisions, such as branch closures and job cuts, in preparation for the increased costs they will face.
"The Scottish Government has a key role to play by making an early commitment to extend reliefs to allow businesses to budget accurately. With business rates relief in the worst-affected sectors, such as retail and hospitality & leisure, currently set to be removed in seven months' time, liability will increase from 0% to 100% overnight. Assessors must take action now to deal with the biggest, most significant MCC likely to occur in our lifetime."
Colliers said the consequences of no action at this point will be severe.
Ms Daly added, "We're making an urgent call to assessors to use their powers to pro-actively deal with the 50,000-plus MCC Covid-19 appeals. They should give effect to the Material Change of Circumstances experienced by businesses due to the pandemic. The Scottish Government must quickly commit to and announce any extensions or additional measures that may be made available to businesses, such as retail, leisure hotels relief, in the next financial year to avoid more business and job casualties."