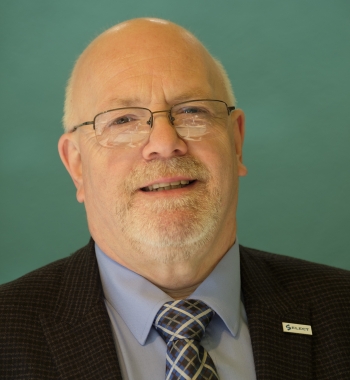 DONALD W Orr has been elected as the new president of SELECT, the trade association for Scotland's electrotechnical industry.
He succeeds Kevin Griffin, who has been president for the past three years and now becomes immediate past-president, replacing Eric Rae.
As MD of Unitech Services Ltd in Carluke, Donald has been a long-standing SELECT member and serves on a number of committees as well as representing the association externally.
He said, "It is a great honour to be elected as the new president of SELECT, and I am privileged to follow in the footsteps of my distinguished colleagues. We are all living and working in unprecedented times, but SELECT has risen to the challenge over the past six months and through its work to assist members and the wider construction sector, it has led the way in industry cooperation, collaboration and commitment.
"I look forward to continuing the association's excellent work and helping SELECT and its members successfully navigate the many challenges that lie ahead."
Kevin Griffin added, "My time as president of SELECT has been eventful to say the least, but throughout it has been a privilege and a pleasure to hold the position. I wish Donald all the very best in his new role and I know he will help the association to grow and develop further. I feel that I leave SELECT in good shape, bearing in mind the ground-shaking developments of the past year in particular."
The association also has a new vice president in Alistair Grant, who is based in Elgin and is the current chair of its Inverness and north of Scotland branch.
The appointments were confirmed at SELECT's AGM, which this year was held online via Zoom. Some 30 members and staff attended the virtual meeting, which also featured a technical presentation on EICR coding by SELECT's director of technical services Dave Forrester. The association also produced an online annual report instead of the usual printed version.
SELECT MD Alan Wilson commented, "I am delighted to welcome Donald and Alistair to their new roles and know they bring invaluable experience and input. There are plenty of challenges ahead for all of us, but with the new presidential team now in place, SELECT will continue be there to help our members in any way we can."