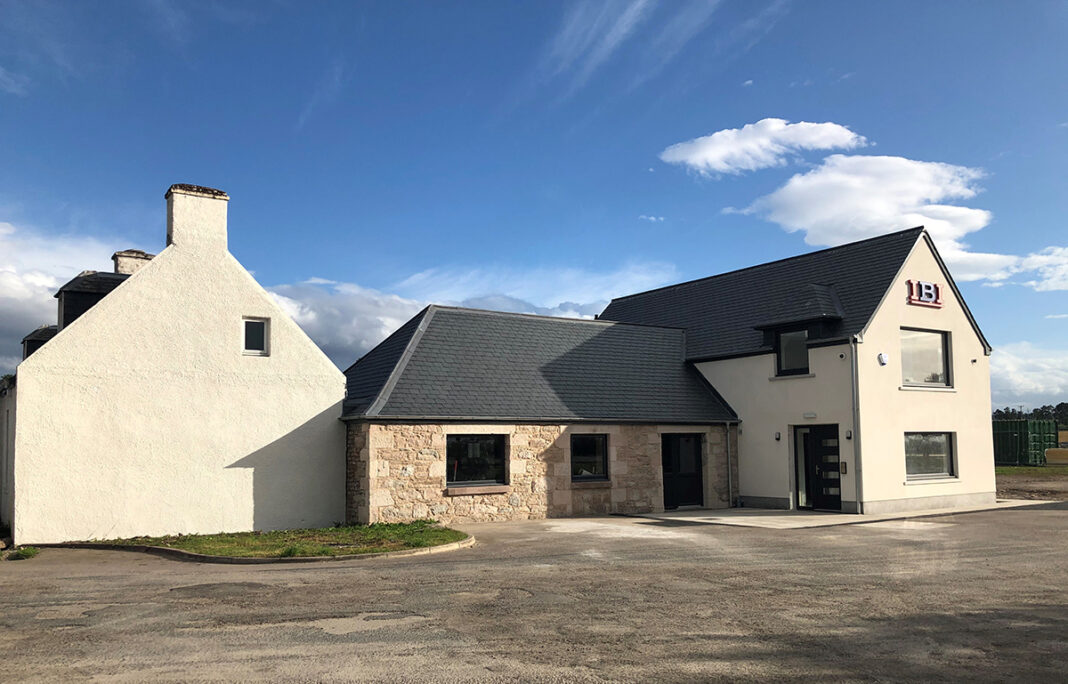 INVERNESS-based joinery business, IBI Joiners, has bought and refurbished a once popular food-stop near the city, to create its new HQ with help from a £255,000 funding package from Royal Bank of Scotland.
Founded in 2004 and incorporated in October 2010 IBI Joiners predominantly operates across the Highlands, Islands and Moray regions. Recent years have seen the business develop into a building and construction company delivering projects in partnership with local developers, subcontractors and housebuilders.
Previously based in Culloden, the refurbished 5,014 sq ft premises located on the A96 between Nairn and Inverness comprises three separate units, one of which is now the firm's office base. The other two units will shortly be available to rent.
Brian Innes, founder and director of IBI Joiners, said, "We're really proud to relocate to a site with high-footfall as we grow our business offering and start to expand into larger and more ambitious construction projects. Despite several challenging months, we look forward to welcoming back our team, celebrating our 10th official birthday and continuing to develop and grow as a building and construction company.
"We've heard that there has been a lot of talk within the community about what the once popular food-stop was going to become and we're hopeful that our new premises is welcomed by new and existing customers."
Gavin Maxwell, relationship manager at Royal Bank of Scotland, added, "In response to its growing customer base, supporting Brian and the team to fund the purchase of their new HQ has been rewarding as it embarks on the next chapter of its growth. IBI Joiners is a popular and well-respected business within the north of Scotland and we're confident that it will continue to thrive."