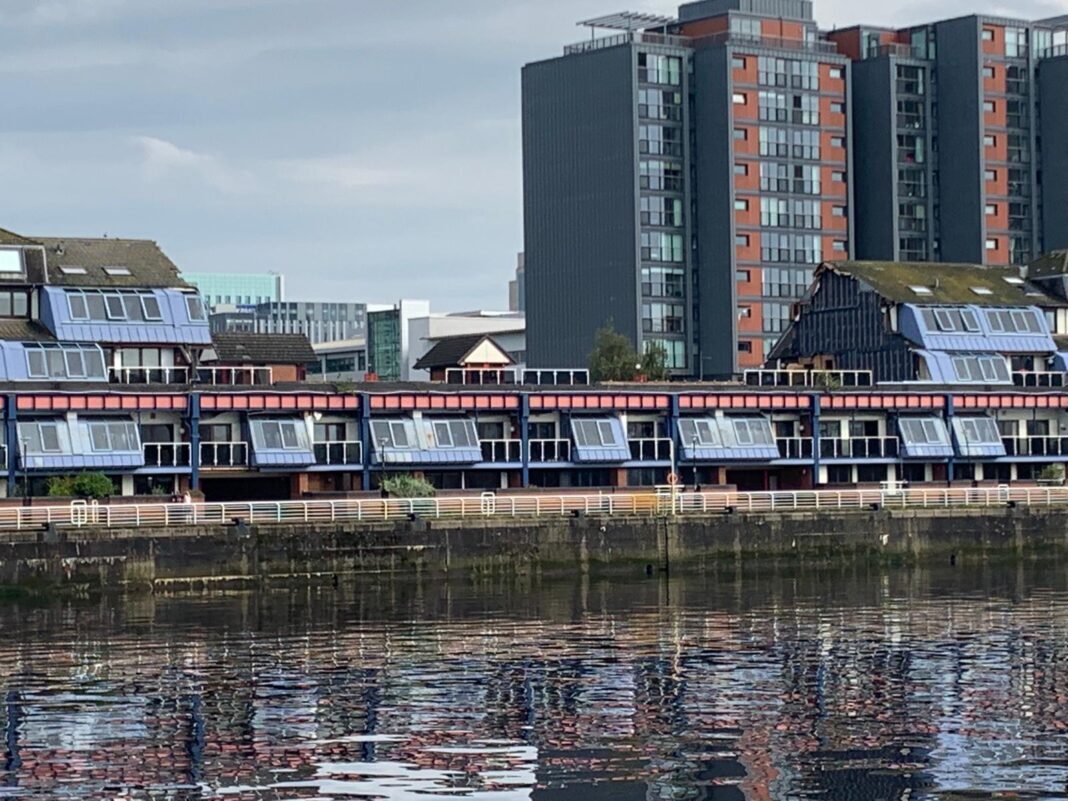 PRINCIPAL contractor Linear Design and Construct (LDC) has announced it has been appointed to complete works at Lancefield Quay in Glasgow.
Nixon is leading the project management of reinstatement works to the fire-damaged property, where 24 out of the 92 apartments were affected when a fire broke out in December 2019.
The team is providing architectural and civil and structural engineering services as well as quantity surveying and project management throughout the two-year project.
Originally a quayside transit store built in 1947, Lancefield Quay was converted in the late 80s as part of an urban renewal plan for the city.
Despite the impact of Covid-19, project director Dominic MacConnell said the project is moving forward with the appointment of LDC and the completion of partial demolition of the site by Strathclyde Demolition.
He said, "We have successfully completed the first phase of demolition works at Lancefield Quay and we are now moving on to the next phase of reinstatement works. Following a competitive tender, Linear Design and Construct has been appointment as the main contractor and we look forward to working with them to complete the restoration of this landmark riverside building. We anticipate residents will be welcomed back to their homes in Autumn 2021 as we navigate through unprecedented times."
The engineering-arm of Nixon worked with Strathclyde Demolition to provide engineering solutions using BIM technology. David D'Arcy, Nixon's associate director added, "By utilising the latest BIM technology, we were able to safely and efficiently plan and coordinate the demolition phase of the works with the contractor. This was a particularly sensitive site with the nature of the construction, the neighbouring properties being occupied, as well as the site parameters with the River Clyde, the busy cycle path and A814."
Ken Robertson, director of Lancefield Quay Riverside, the self-factoring company which manages the building, commented, "Our priority continues to be the welfare of our residents and despite the effects of Covid-19, we are forging ahead with our programme of works to restore our landmark building for our residents."
Ryan Broadley, MD of Linear Design & Construct added, "We are delighted to be appointed to the project, which will see an important property restored on the Clyde. Working with Nixon, we are confident our experience and expertise will ensure the very best outcome."