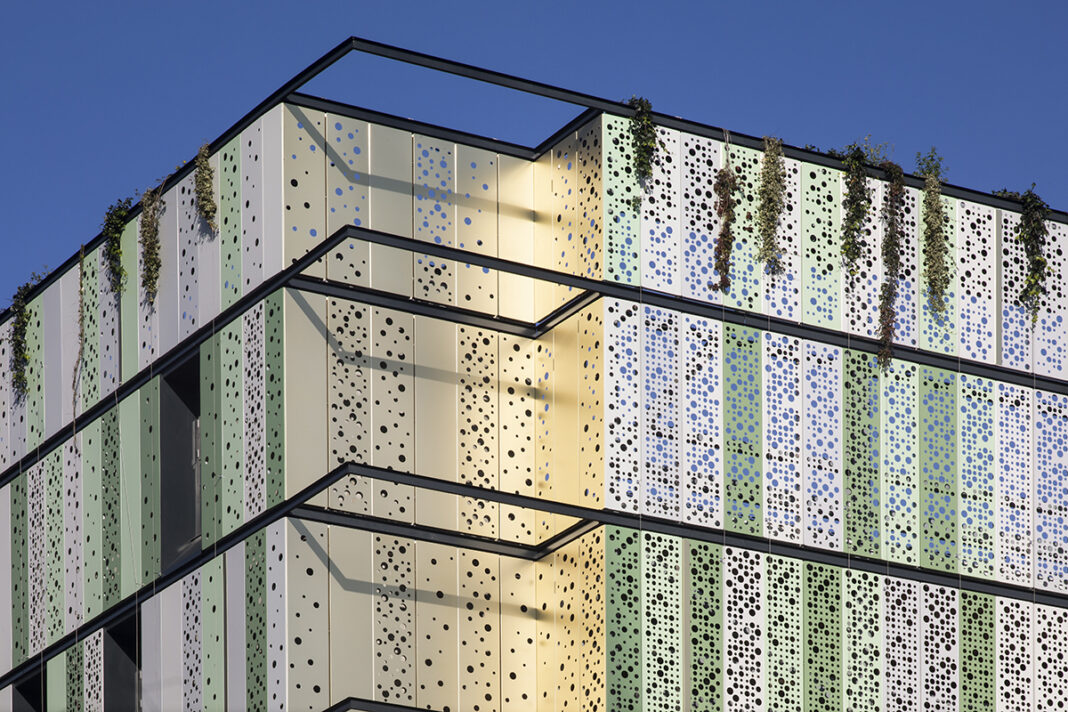 SUSTAINABLE cladding and façade solutions have been tipped to help architects satisfy environmental standards and changing urban landscape demands.
Berry Systems revealed that architects are required to become 'more creative' when designing the likes of car parks, commercial buildings and flats due to tighter planning restrictions and the fact that the exterior aesthetic is a key consideration in the planning process.
Berry's product offering includes expanded mesh, which the firm said suits a variety of styles and visual requirements and due to the stretching/expanding manufacturing process, can be produced with 'limited to zero waste'. Also, when recycling aluminium cladding, it has an energy saving of 95% of that required through the primary smelter production route.
One option which Berry claimed is becoming increasingly popular for architects is green walls. Façades can be utilised in various configurations to support climbing or scrambling plants. This is described as a practical method of giving a building a more natural appearance while helping to purify the air and lower ambient temperature inside the building.
Composite timber cladding is another environmentally friendly solution, made from reconstituted timber and recycled high-density polyethylene.
There is also Sto Glass, made from 96% recycled glass. The lightweight rainscreen cladding system can be finished with solar photovoltaic cells.
Steve Dunn, MD at Berry Systems said, "Environmental impact is a major factor in the plans for any building. 
"Whether it's ensuring that the finish complements the surrounding landscape is manufactured using sustainable products or can actively benefit the building itself, we have a solution for all requirements."