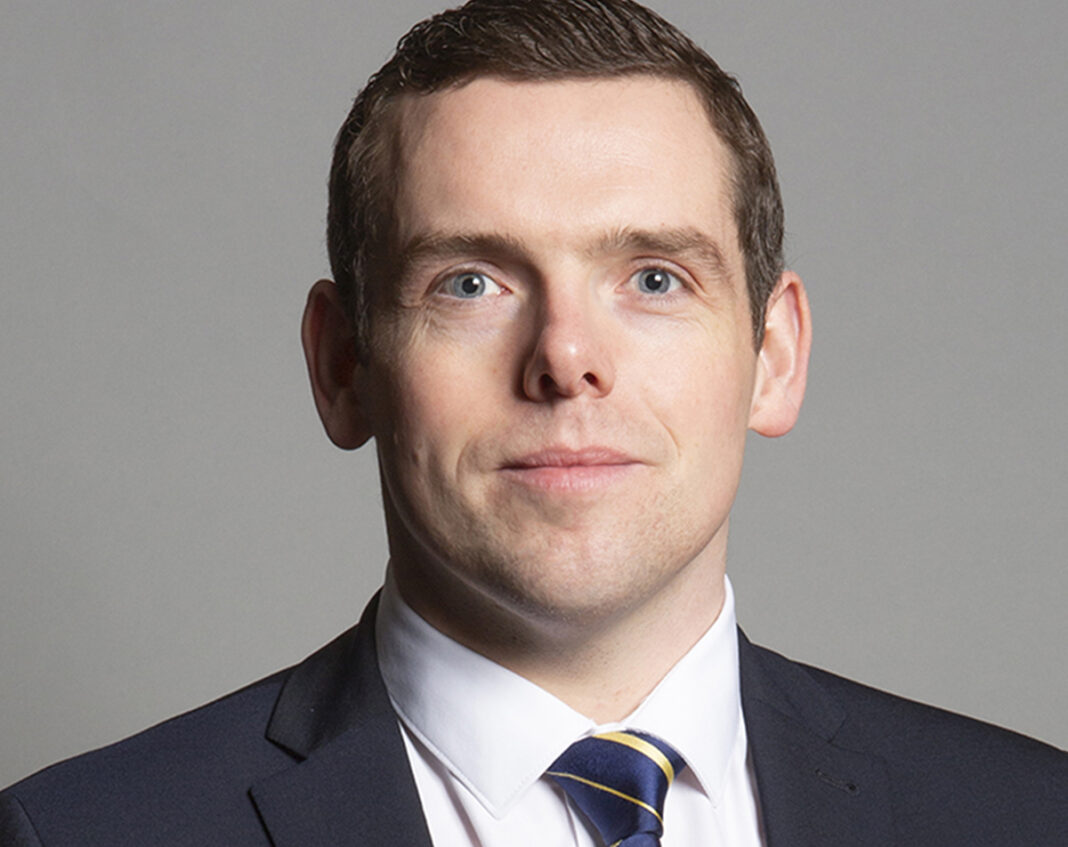 SCOTTISH Conservative party leader Douglas Ross has launched his first policy paper which includes proposals to 'power up' Scotland and rebuild the country's economy.
His suggestions come as the Scottish Government prepares to announce its programme for government.
Mr Ross' report, titled Power up Scotland, called for a series of emergency measures to be implemented within the next twelve months, in a bid to create jobs and rebuild the economy. The measures include a 'massive' acceleration of infrastructure, with a new infrastructure body for Scotland being created for the UK and Scottish government's co-investment.
Mr Ross added that Scotland should 'press ahead' with major new projects – listing proposals for a three-lane M8 and faster rail links from Edinburgh to Aberdeen and Inverness as specific projects worthy of such focus. The MP also proposed the creation of Scottish job security councils, which he said would be based on Sweden's model. The sector-based job councils would match laid-off workers with new jobs.
Further to this would be a town centre rescue plan, with Mr Ross believing that 'immediate' measures are needed to support town centres through planning restrictions being freed up and a new town centre adaptation fund being created. He also recommended new rural growth deals to arrest the 'growing gap' between urban and rural economic activity, saying that government should prioritise support for rural areas and smaller towns.
Mr Ross, who is also a Scottish football official, called on an improvement to skills provision, saying that a new Scottish education guarantee to age 18 should be given, as well as an increase in diversity in vocational education provision, a 'huge' expansion of adult learning, and a review of the apprenticeship levy. He suggested a 'Scotland First' procurement strategy which would see government spent more money locally, as well as new research and development targets with better incentives for innovation.
Douglas Ross commented, "In the biggest economic downturn of our lifetime, the UK Government stepped up and protected nearly a million Scottish jobs. Now the Scottish Government must match that ambition. My proposals won't just protect jobs over the next few months, they will power up the Scottish economy and start creating the jobs of tomorrow, today. This detailed blueprint for the next phase of recovery will help workers retrain and find new skilled work, give town centres the tools they need to rebuild, and take every part of Scotland forward together.
"I will work with the Scottish Government on these proposals wherever possible but there is a clear contrast between what we see as Scotland's priorities. I don't believe Scottish people want a government that drags us back to the division of the past and wastes time on constitutional wrangling. I believe people want both of Scotland's governments to co-operate, not compete. They want us to hand power back to communities, not hoard it in Edinburgh. They want long-term strategies that build for the future, not sticking plaster proposals that prove to be second-rate.
"Most of all, I believe Scottish people want action on jobs, now. They don't want delays and excuses. This is a time of crisis for Scotland – but a moment of opportunity too. If we focus on the urgent priorities of Scottish people, we can restore and rebuild our economy stronger than ever."