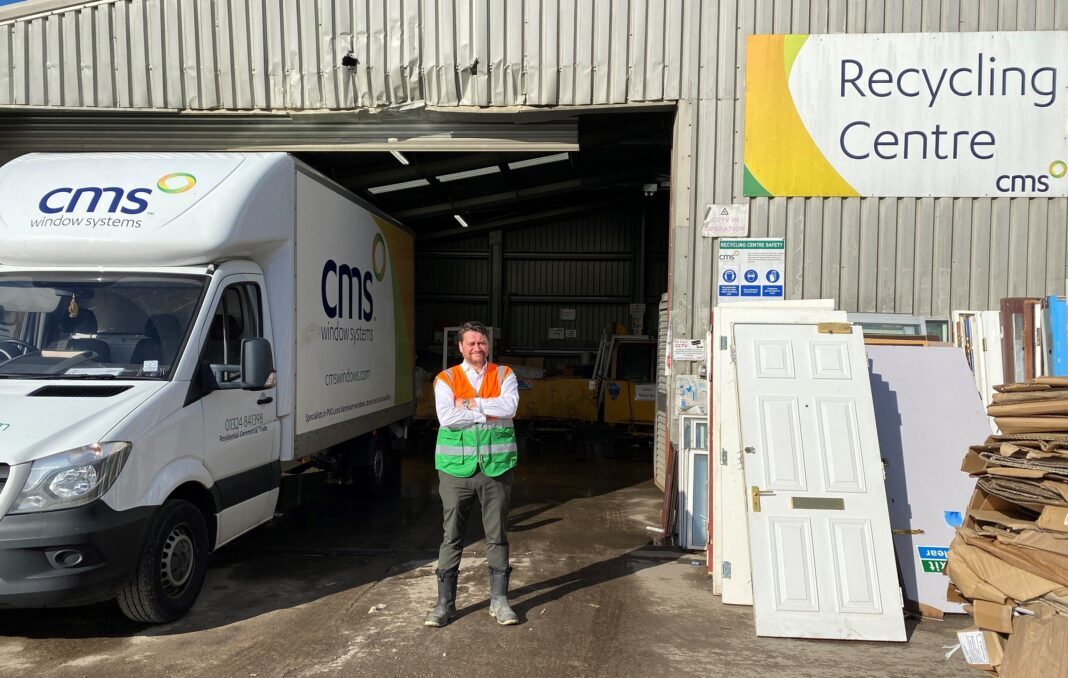 CMS Group support services director Martin McCrimmon has won a top Institute of Directors (IoD) Scotland award for sustainability.
He was crowned director of the year in the Social Value & Sustainability Impact category at this year's virtual awards ceremony, in recognition of his achievements in delivering the company's sustainability strategy over the past 14 years.
McCrimmon became the inaugural winner of this particular category, sponsored by Zero Waste Scotland, which was established to honour the most ethical, socially responsible or 'green' business leaders in the country.
He is responsible for CMS's sustainability strategy, supported by a team which includes full-time in-house environmental advisor Amy Ledger. The curtain walling, doors and windows business has dramatically minimised its carbon footprint in recent years.
David Ritchie, CEO of the CMS Group said, "Huge congratulations to Martin winning this new IoD Scotland award, which is very well deserved. His innovative thinking has enabled CMS to make a difference in so many areas of social and environmental sustainability, including putting in place the processes and facilities that are vital to ensure we can continuously reduce our resource use across both our manufacturing and installation operations."
The IoD Scotland Director of the Year Awards judges said, "Martin clearly demonstrates a real passion for achieving environmental targets and social impact and has proven how financial and business success can go hand in hand with environmental sustainability. He shows strong evidence of leadership and strategic decision-making. Martin is driven by ethics and values, with investment in supporting young people and excluded groups into employment. Martin has clearly placed a specific focus on achieving sustainable growth, including through the employment of a full-time environmental advisor."