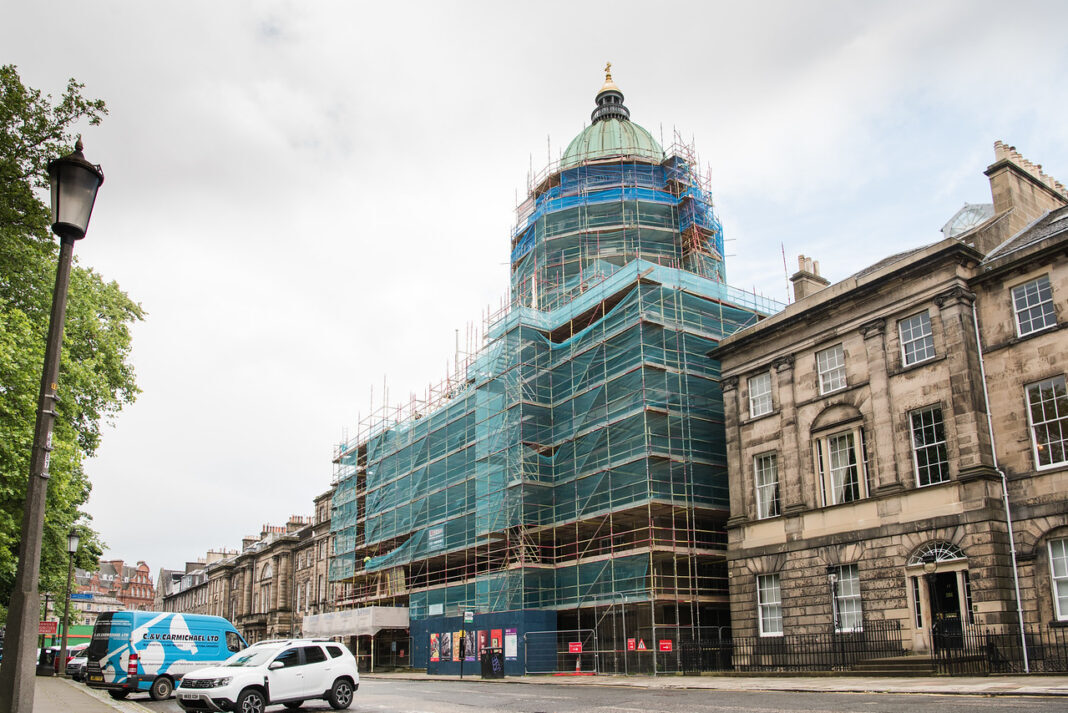 ASHWOOD Scotland has revealed the business has been awarded four new contracts totalling £1.27 million since the construction industry was allowed to start returning to work towards the end of June.
The projects are for Townsend Place in Kirkcaldy, Greenrigg and Stoneyburn primary schools in West Lothian, and at the University of Edinburgh's School of Geosciences.
The largest of these is a £390,000 brief at Greenrigg Primary in Harthill where a new extension and upgrades to the existing school will be undertaken.
Over 70 staff are now employed by Livingston-based Ashwood. MD Archie Meikle said, "Following an extremely challenging period for everyone in the construction industry, we have emerged stronger than ever and the business is thriving. These contract wins coming so soon after restrictions were eased are a very welcome boost."
The company said it is also understood to be preferred bidder on a further £2.95 million of orders.
At West Register House in Edinburgh, the ongoing restoration by Ashwood of the National Archives in Charlotte Square has reached a significant milestone. The building's gold leaf cross has been revealed with scaffolding beginning to come down as the project approaches completion.
Meanwhile at Edinburgh Zoo, Ashwood is close to completing a new enclosure for the giraffes with the facility thought to be one of the largest of its kind in Europe.
"We are currently working on a diverse range of projects from heritage through to new build construction," Meikle added.